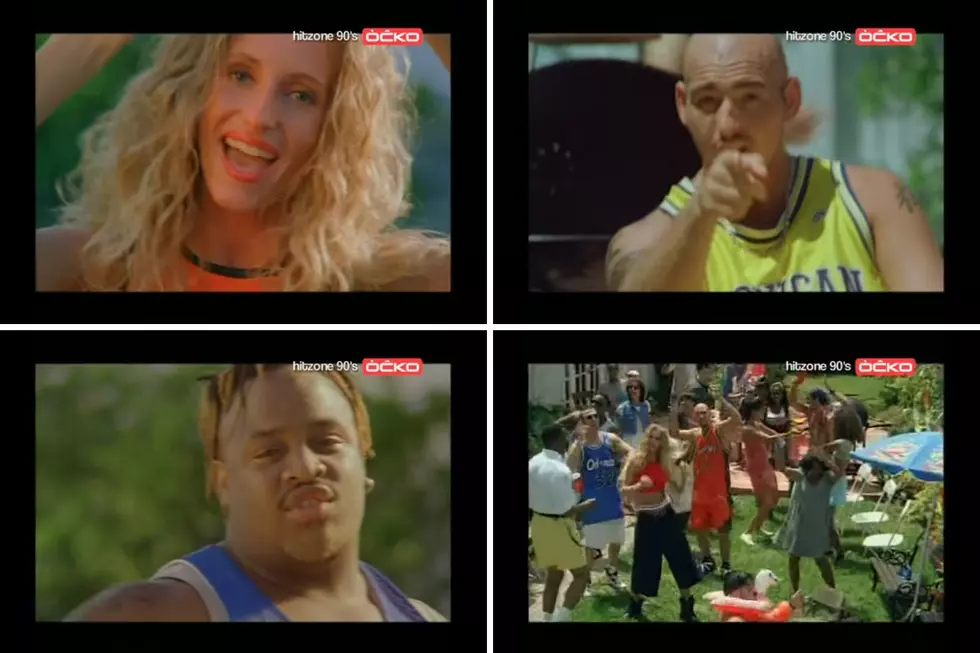 Throwback Thursday 'I Wanna B With U' by Fun Factory (1995)
djPrihod/YouTube
This is one of those songs that you might not recall by name, but you can probably sing along when it comes on.
"I Wanna B With U" was the first single off of Fun Factory's second album, Fun-Tastic.
Fun Factory is a German Europop group that was pretty big in the 90s. It was made up of members Balca Tözün, Rodney Hardison, Toni Cottura, and Stephan Browarczyk. Their respective nicknames were Balja, Rod D., Smooth T., and Steve.
The music video shows the group just kind of hanging out at a backyard party and cruising around in their convertible. A total Summer vibe.
"I Wanna B With U" was a much bigger hit overseas. Wikipedia states, " It peaked at number 11 in Germany, number 12 in Finland and number 18 in Austria. Additionally, it was a Top 30 hit in Iceland and reached number 59 on the Eurochart Hot 100 in July 1995. In the US, the song peaked at number 45 on the Billboard Hot 100 and number 10 on the Billboard Hot Dance Club Play chart. It remains one of their most successful songs and is also their biggest hit in the US."
In the US the song also went to #2 on the US Hot Dance Breakouts Club Play chart and all the way to #1 on the US Hot Dance Breakouts Maxi-Singles Sales chart.
In 1997, Fun Factory broke up, but it wouldn't be forever.
The group, with 3 of the 4 original members, started releasing new music in 2013. They recruited a rapper from New York to round out the group.
Most recently, in 2016, Fun Factory released a third studio album, Back to the Factory.
Fun Factory Fun Fact: Backstreet Boys' song, "Get Down" featured Toni Cottura from Fun Factory. At the time, Backstreet Boys were huge in Germany. Way before they broke through in America. Makes sense they would team up!
See Some of Sioux Falls' Beautiful Murals [PHOTOS]
I was in
Canton
, SD, and I happened upon a new mural.
It was really cool and that got me thinking that I know of a few murals in Sioux Falls, but I bet there's more than I realize. So, I put it out on social media for the people of
Sioux Falls
to tell me where all the murals are!
A few of them I had never seen, or never even been to that part of town, and a few of them, I drive by all the time and never noticed!
I know a few businesses have murals inside their establishments, but I decided to keep it to murals that are totally open for the public to see. No need to be 21!
So, here we go! Let's check out some of Sioux Falls' murals.
Did I miss one? Let me know!
More From Hot 104.7 - KKLS-FM