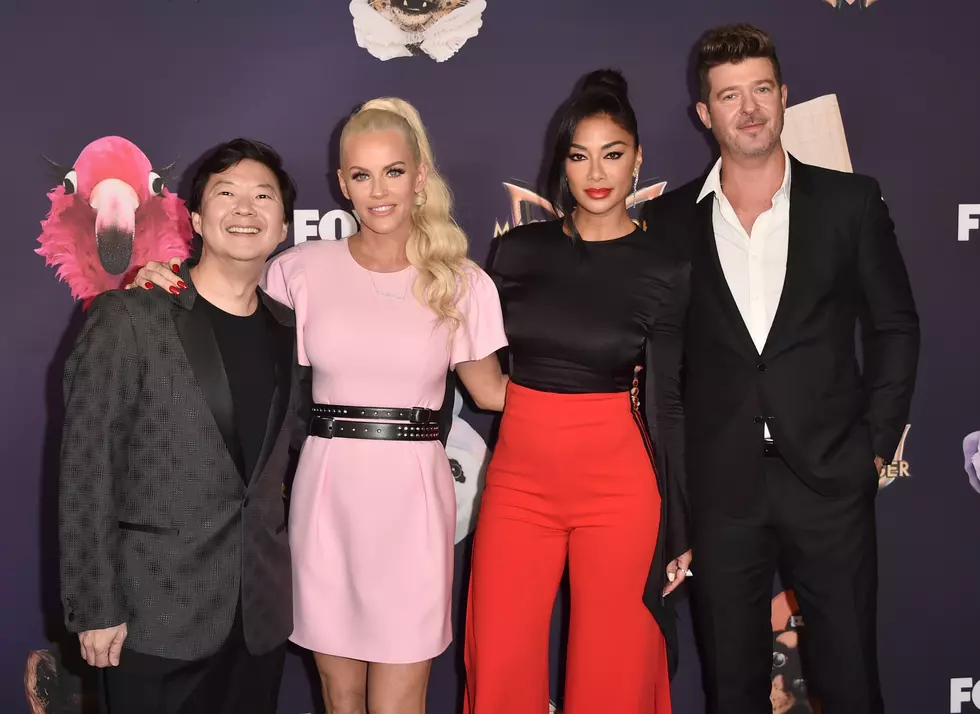 'The Masked Singer' Season 6 Group A: Another New Wild Card Introduced
Getty Images
The Masked Singer should be renamed The Masked Wild Card. This season they are introducing a new character every week!
This week, what was left of Group A was back to compete and a new Wild Card, Jester, was thrown into the mix.
And Jester is super creepy. I think they were saving him for Halloween.
This week's theme was time travel/going back in time/Halloween and it started off with a performance from Soft Serve. I was a bit confused because the show doesn't usually start with a Wild Card performance. I knew immediately by voice and stature that it was Leslie Jordan. Then, we come to find out that he is a guest on the panel this week.
On to the performances that are actually part of the competition.
Bull slowed it down a bit this week and I'm still confident that it is Todrick Hall.
Pepper picked things up a bit and I'm still confident that it is Natasha Bedingfield.
Skunk is Faith Evans. This week's clue package solidified it for me.
Hamster still stumps me. The best guess I have is John Stamos, but I don't feel good about it.
It's Wild Card time and I might have nightmares. Jester came out and maybe it is because a Jester is supposed to be funny, but I got comedian vibes. He did an Alice Cooper song so a lot of the panel was guessing rockers. I think it could possibly be John Oliver or Ricky Gervais. He had an accent, but it could be fake.
Then, it was time for someone to be unmasked.
Hamster received the fewest votes and was revealed to be.....Rob Scheider! What the heck? He was actually a really good singer! Now I know where Elle King gets her vocal chops! (Rob Schneider is Elle King's dad, just in case you didn't know.)
To see my previous Group A predictions, click here.
To see my Group B predictions, click here.
What Are the Signature Drinks From Every State?
More From Hot 104.7 - KKLS-FM