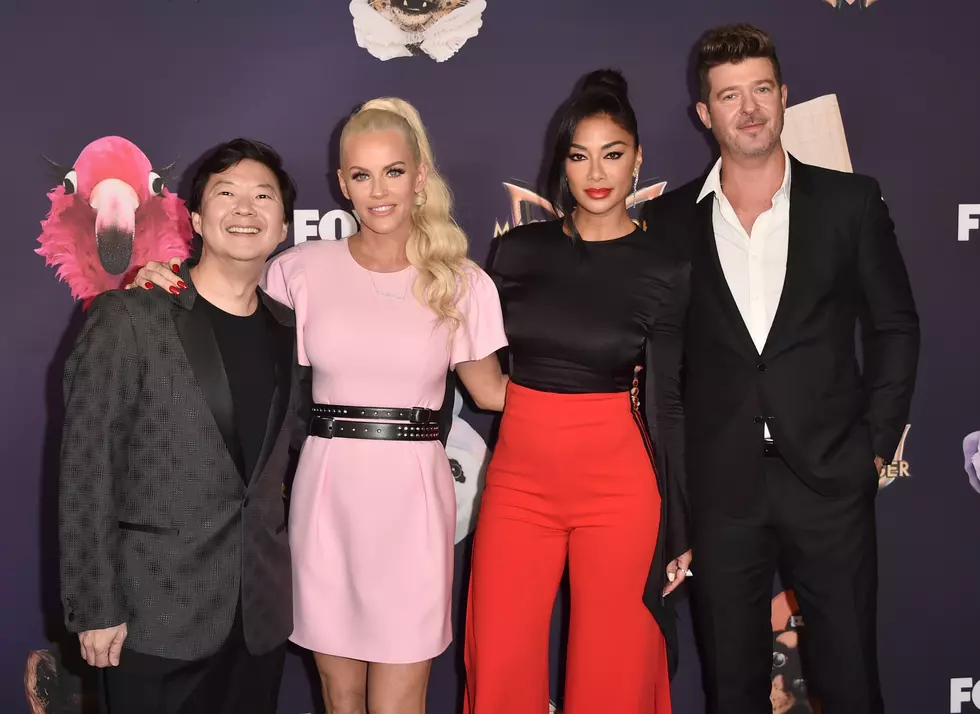 'The Masked Singer' Season 6 Group B New Wildcard Predictions
Getty Images
Group B was back on 'The Masked Singer' last night. This meant performances from the remaining group included Queen of Hearts, Mallard, Cupcake, and Banana Split.
Then, we were introduced to a new Wild Card! The Caterpillar.
Queen of Hearts sang "La Vie en Rose," which is in French! That was a big undertaking. Is that a clue? When Queen of Hearts talks, she has a Southern accent, but is she just trying to throw us off. I'm leaning towards Gretchen Wilson. Maybe?
Mallard is so familiar, but I can't quite place it. One clue was about dimples and Robin guessed Freddie Prinze Jr. or Mario Lopez. I think Freddie Prinze Jr. is a solid guess.
Cupcake is so confusing. I think it is a female, but a deep, raspy-voiced female. I literally have nothing.
For Banana Split, I'm doubling down on Katharine McPhee and David Foster. One of the clues was about reality TV, which both of them have done. They also performed a Michael Buble song and David Foster basically discovered Michael Buble. So obvious.
Ok, now for the new Wild Card, Caterpillar. The clue package mentioned being arrested and living in their car as a teen. Then when they sang they were really good. Jenny mentioned boy band vibes and I get that too, but I can't think of a boy bander that lived in his car.
I was leaning towards Aaron Carter because he has had some legal trouble, but not as a teenager. He was at his peak as a teen. I don't think he was living in his car. But for now, my guess is Aaron Carter.
In the end, Cupcake went home and when they took the mask off it was Ruth Pointer from The Pointer Sisters. Somehow, Nicole Scherzinger guessed that.
On to next week.
13 Famous Iowans
LOOK: The Evolution of Slipknot's Terrifying Masks Throughout The Years
More From Hot 104.7 - KKLS-FM