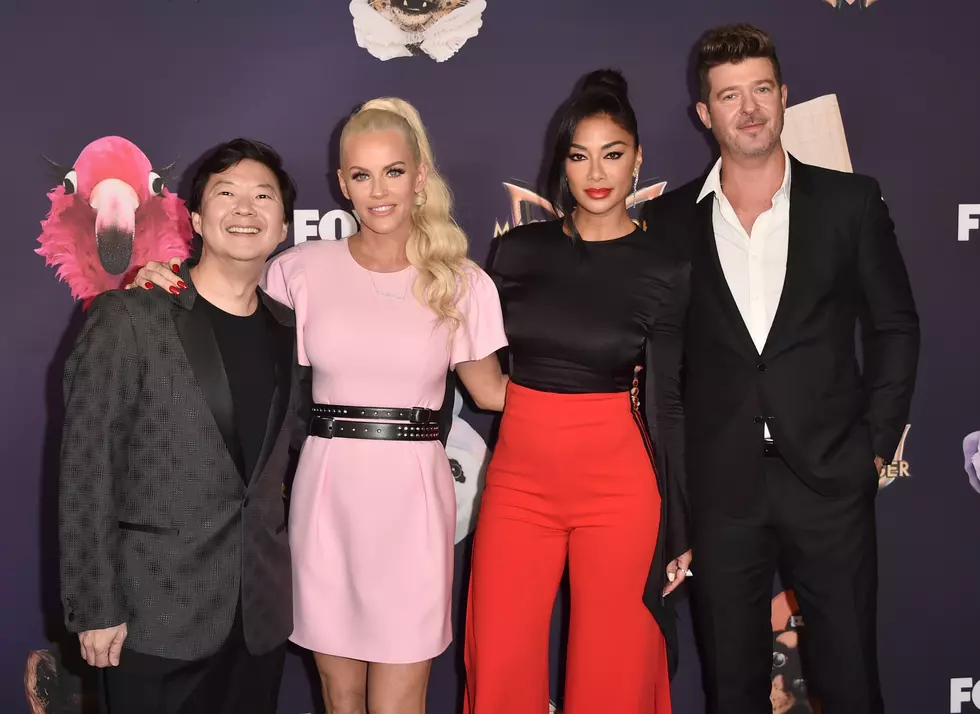 'The Masked Singer' Season 6 Group B Predictions
Getty Images
Better late than never, right?
Due to the Cure Kids Cancer Radiothon last week and a day off, I'm a little behind on my The Masked Singer predictions!
So, no more dilly-dallying! Here is what went down with Group B last week!
We were introduced to five new performers, Queen of Hearts, Mallard, Cupcake, Dalmation, and Banana Split.
Queen of Hearts- All the love talk and the fact that the costume is a heart, I thought maybe someone from The Bachelorette. I'm not really part of 'Bachelor Nation' so I don't have a name to guess.
Mallard- I got athlete vibes immediately. However, wouldn't it be funny if it was someone from Duck Dynasty? Is that too obvious? Get it? Duck! Mallard!
Cupcake- I'm a bit confused. I thought the performer was female until they started singing and then I wasn't sure. RuPaul or Billy Porter kind of make sense, but one of the clues was about being part of a group. I'm confused.
Dalmatian- I don't know enough about current rappers to make a great guess, but I do think this person is a performer/rapper in real life.
Banana Split- Another two-person costume. Interesting. I'm going with Jenny McCarthy's guess of Katherine Mcphee and David Foster. I do recognize her voice and the fact that the Banana didn't sing makes sense for David Foster. He's more of a piano/behind-the-scenes guy.
In the end, Dalmation was sent home and it was Tyga.
To see my guesses for Group A, click here.
13 Famous Iowans
LOOK: 15 Discontinued McDonald's Menu Items
More From Hot 104.7 - KKLS-FM