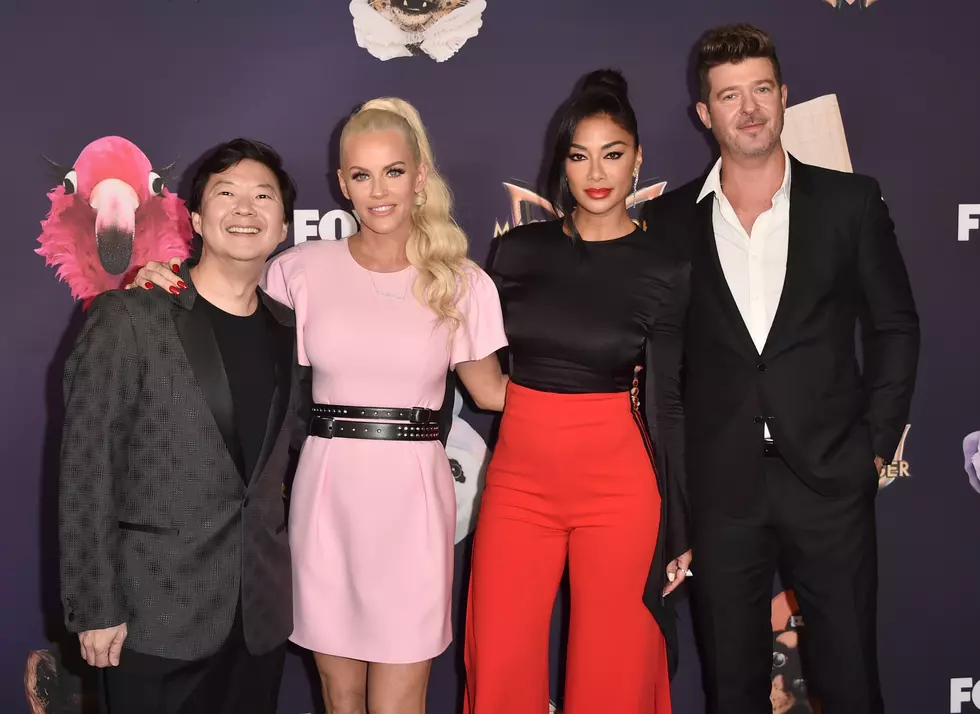 'The Masked Singer' Season 6 Group A New Wildcard Predictions
Getty Images
This week on The Masked Singer we heard from Group A once again.
However, this week they threw in a new wildcard: Pepper.
Skunk was back and I'm sticking with my guess of Faith Evans.
Bull was also back and I'm doubling down on Todrick Hall.
Hamster is still a bit of mystery. Hamster performed another Elvis-style song so I'm still leaning towards John Stamos. However, in the clue package, they mentioned getting famous with their friends overnight so I thought maybe it was someone from Jersey Shore, but that singing voice is actually good. Who is it?
Baby sang a jazzed-up version of The Flintstone theme song and left me even more confused. What even is this show?
Then we got a new wildcard thrown into the mix. Pepper!
Pepper is Natasha Bedingfield. No doubt about it. We have the same first name so I can just sense it!
In the end, Baby was unmasked and I was relieved because it is driving me crazy! Who is Baby?
Well, it was Larry the Cable Guy! What?!?! He's actually a great singer!
This show really keeps you guessing.
Seeya next week!
13 Famous Iowans
50 Famous Brands That No Longer Exist
More From Hot 104.7 - KKLS-FM