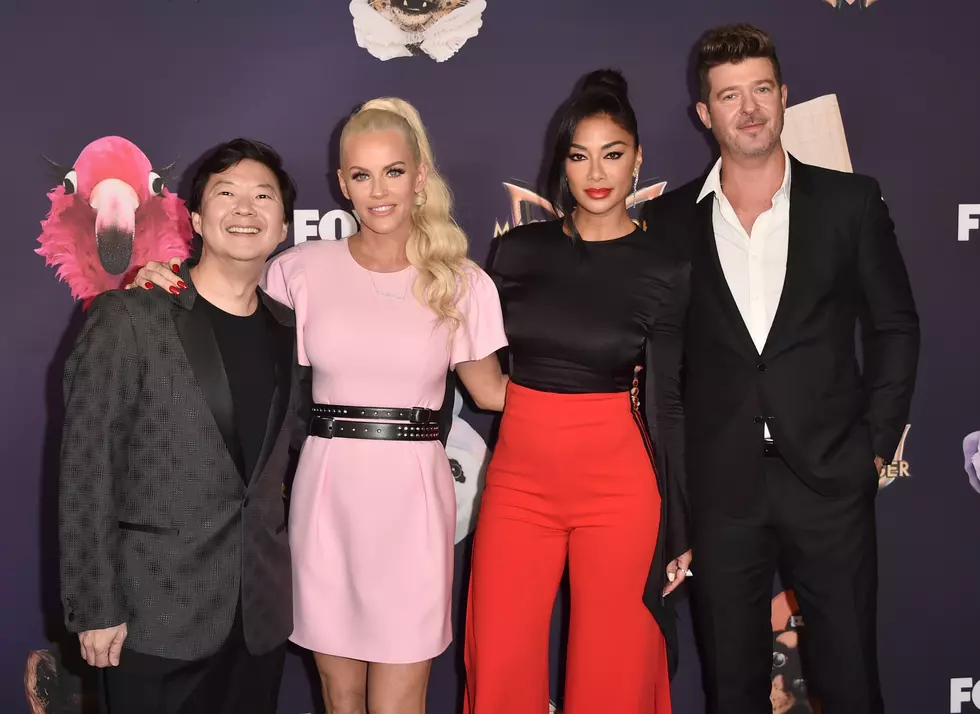 My 'The Masked Singer' Predictions Group B
Getty Images
This week, we were introduced to a new batch of costumed performers in Group B. To see my predictions for Group A, click here.
Week two of season five, we still have Niecy Nash as guest host and a whole new gaggle of singers. Let's get right down to the guesses.
The Black Swan- I think it's Lauren Jauregui from Fifth Harmony. The clues kind of made sense for her and the body type seems to fit as well.
Grandpa Monster- Surprise! I don't think this person is actually a Grandpa/old. I think maybe it's Lil Romeo. Excuse me, Romeo. No Lil anymore.
Chameleon- I'm about 93.7% sure that Chameleon is Wiz Khalifa. The rap style and voice make sense for Wiz as well as the tall skinny physique. It's got to be him.
Phoenix- I honestly didn't have a guess so I'll steal a couple from the panel. I'll go with Caitlyn Jenner.
Piglet- 100% Nick Lachey
In the end, Phoenix had the least amount of votes and was unmasked. Phoenix was revealed to be Caitlyn Jenner. Kudos to her for giving it a whirl. She wasn't great, but she knew it and was just happy to be there.
Can't wait for next week!
LOOK: See the iconic cars that debuted the year you were born
More From Hot 104.7 - KKLS-FM