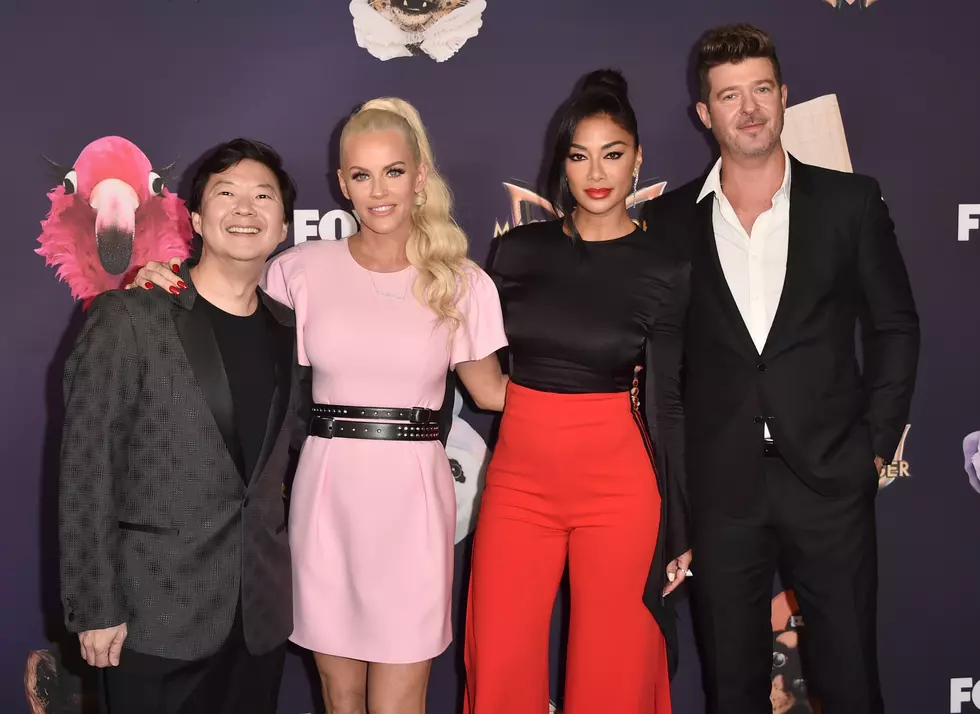 My 'The Masked Singer Predictions' Group A
Getty Images
Can you believe this is the 5th season of this ridiculous show? It's a hot mess, but I love it.
Our usual panel is back, but Niecy Nash was the guest host for the evening. Not sure when Nick Cannon will be back, but he was still doing the voiceovers for the show.
Ok, so the season five premiere introduced us to 5 new crazy costumed performers in Group A.
Let's dive right in.
Russian Doll- 100%, without a doubt Russian Doll is Hanson, or at least Isaac and Taylor Hanson. I'm not sure how many people are actually in the costume. I would know those beautiful voices anywhere. I'm not sure when they filmed the show, but Zac did just have a baby so maybe he sat this one out.
Snail- My first thought was that it kind of sounded like Kermit The Frog, but like, that's impossible, right? I also thought maybe Rick Moranis?
Seashell- The voice was super familiar, but couldn't quite place it. I'm stealing some of the panel's guesses here, but I like the Hillary Duff or Jennifer Love Hewitt guess.
Raccoon- Um....what? I thought Axl Rose first thing. But, the panel guessed Gary Busey and that seems possible as well.
Robopine- Before hearing the voice, I immediately thought of Timbaland because of the size. Then, I thought maybe Sterling K. Brown. This guess gets said A LOT, but could it finally be Jamie Foxx. However, Robopine said he was 60! What? I have no idea.
In the end, Snail was unmasked, and what I thought was impossible, was proven possible. Kermit the Frog was The Snail.
What even is this life?
One of The Most Expensive Sioux Falls Home on the Market
More From Hot 104.7 - KKLS-FM