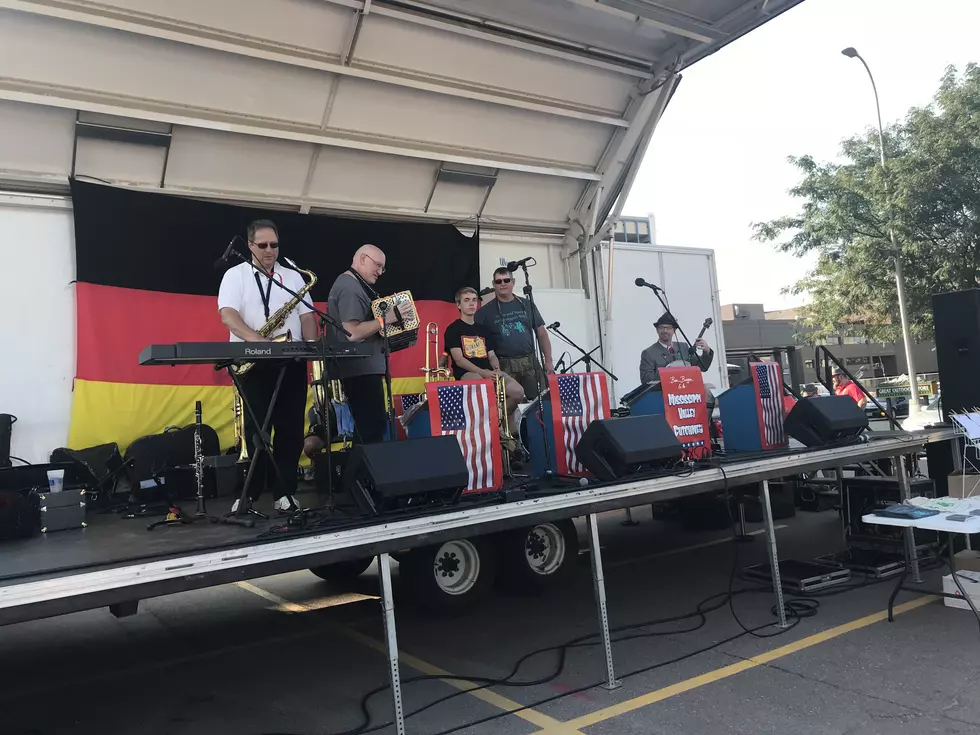 Tasha Tries: Playing Accordion
Natasha/Hot 104.7
I had been to Germanfest in previous years, but this year I got the opportunity to help emcee!!
I felt very qualified to emcee because 1. I've been to Germany 2. I'm German 3. I like bratwurst and 4. I like beer.
I also got to do something at Germanfest that I had never done before and I was so excited! I got to 'try' to play the accordion. The operative word is 'try.'
Jim of the Jim Kucera Band was kind enough to let me try and play his accordion. For those of you who don't know, accordions are nicknamed squeeze boxes so I tried to make a joke about squeezing his box. I don't think everybody quite understood, but oh well. Accordions are much harder to open and close than it looks. Plus, there are so many things to think about at once. Pushing buttons, squeezing the box, and possibly singing at the same time. I can barely walk and chew gum.
Germanfest was in a new location this year. It moved to Fawick Park due to construction at Falls Park West. I think it went over quite well.
I went in with a list of things I wanted to accomplish at Germanfest.
Bratwurst
Pretzel
Beer
Spiral Spuds
Play Accordion
Weiner Dog Races
Have Fun
---
More From Hot 104.7 - KKLS-FM