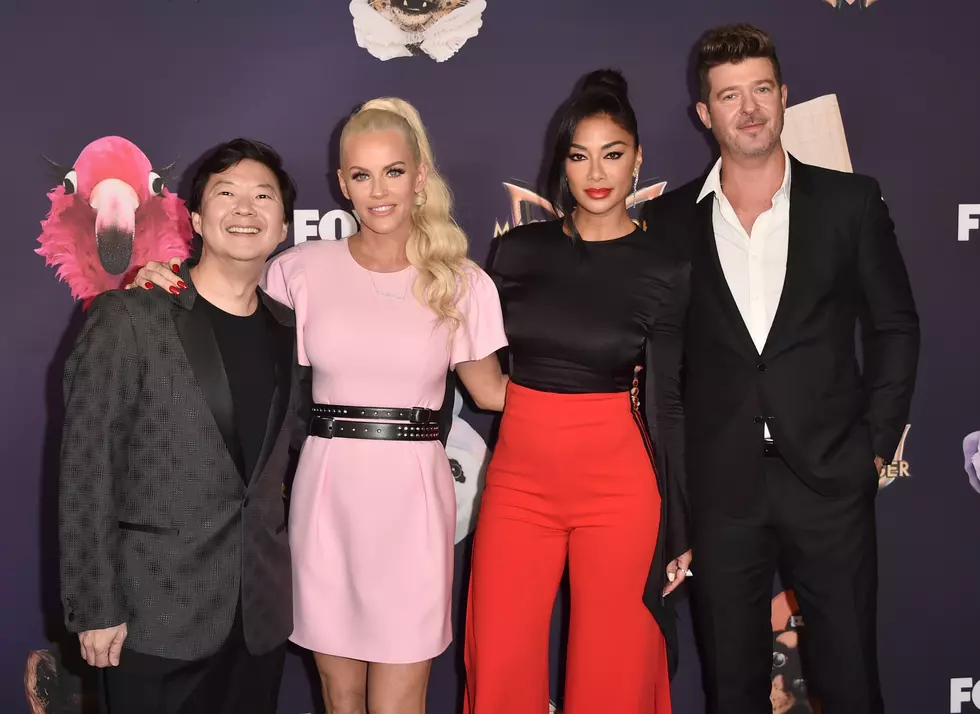 My 'The Masked Singer' Predictions – Group C
Getty Images
We were introduced to a new batch of mystery performers last night on The Masked Singer and there sure are some interesting characters in this bunch.
To see my predictions for Group B, click here.
Let's jump right in. Group C Predictions!
Squiggly Monster- Bob Saget. The clue package said something about being a father figure but having a lot of conflicting personality traits. Bob Saget is known for being a family man on Full House, but as a stand-up comedian, he's not exactly rated G. And Squiggly Monster seemed tall and Bob Saget is tall.
Mushroom- I didn't have a great personal guess for this one, but when Nicole Scherzinger said Donald Glover, I thought that was a good guess. As Childish Gambino he sings in falsetto all the time. For example, the song "Redbone". There were a lot of Hamilton references and I'm not sure how they equate to Donald Glover, but I still think that is a good guess.
Jellyfish- I'm getting Hailey Steinfeld vibes.
Broccoli- The clue package mentioned that a contest gave Broccoli a start and the opportunity to work with the 'greats'. However, they weren't a great singer so all the singing competitions are out. So, I thought, what about something like Last Comic Standing? So, I think it's a comedian, but not sure which one.
Lips- Wendy Williams. No doubt in my mind.
In the end, Lips got the least amount of votes, and honestly, it was deserved. She was an awful singer, but hey, this show is all for fun, right?
My guess proved to be correct when Wendy Williams was revealed as Lips!
Enter your number to get our free mobile app
Sioux Falls Murals
More From Hot 104.7 - KKLS-FM