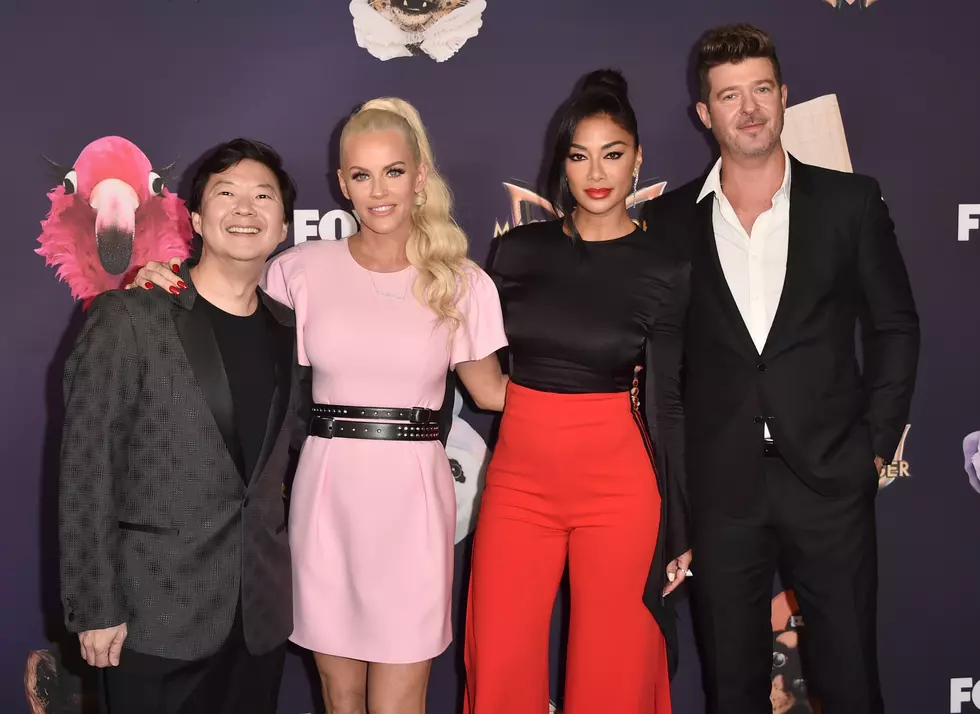 My 'The Masked Singer' Predictions – Group B
Getty Images
We were introduced to a new batch of mystery performers last night on The Masked Singer and there sure are some great singers in this bunch.
To see my predictions for Group A, click here.
Now, back to the task at hand. Group B predictions. Let's go!
Crocodile- Nick Carter. I'm almost embarrassed that his name didn't come to mind until the end of his performance. I mean, Backstreet Boys are life! Anyway, I'm pretty sure it's him. He even said last year he was going to be on the show and that the Turtle costume was supposed to be for him. Now, he's the Crocodile and he's from Florida. Crocodiles are in Florida, right? (I know I also predicted that Giraffe from last week was AJ from Backstreet Boys and I'm not sure if they'd have two guys from the same group, but why not? Also, I'm more confident that this is Nick than AJ is Giraffe. We will see.)
Baby Alien- Seriously, the voice is soooo familiar. Just on the tip of my brain, but as of right now, I don't have a good guess.
Seahorse- I'm going off the voice more than the clue package and I think it could maybe be Christina Milian? No, wait, Ashanti! No, Kelsea Ballerini? I don't know. I just know she's really good.
Whatchamacallit- I think it's Rashad Jennings. He mentioned Dancing With the Stars in the clue package which Rashad won. The body type seems right and I think it's an athlete, so there.
Serpent- I may have been on Twitter during the show and a lot of Twitter folk think Serpent is Leslie Odom Jr. and so do I. I believe Nicole Scherzinger guessed him as well. If it's not him, then it's another guy that sings magnificently. Goosebumps!
Gremlin- My initial guess was Joe Cocker and then I Googled him and he's dead. So, I guess it's not him. Jenny McCarthy guessed Mickey Rourke and that is actually a pretty good guess so I'll go with her on this one.
In the end, there was no vote! In a shocking turn of events, Gremlin just decided to take his mask off and he was over it. And, it was Mickey Rourke! Yay! I was right! Well, and Jenny McCarthy was right too, I guess.
I do wonder if that was planned or not. I think Mickey Rourke is definitely the type to just be over it and didn't realize what he got himself into. But, this week also had one more act than last week, so maybe he never planned to stay in the competition to begin with. I mean, he's wasn't that great of a singer anyway. I don't know, either way, we will meet back here next week!
Enter your number to get our free mobile app
Art Alley 2020
More From Hot 104.7 - KKLS-FM