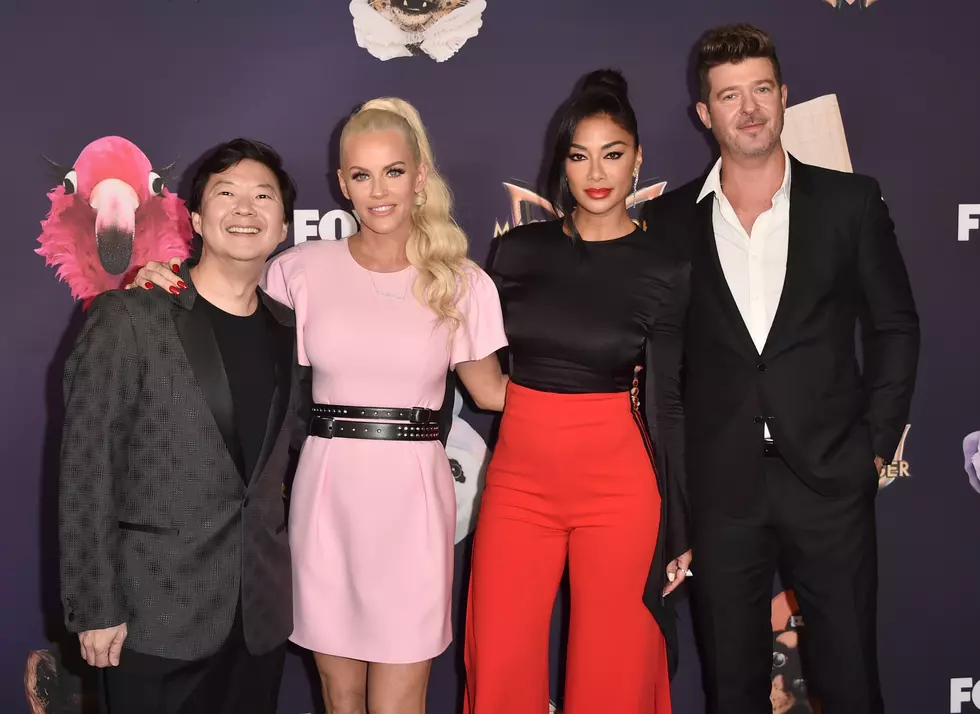 My 'The Masked Singer' Predictions – Group A
Getty Images
The fourth season of The Masked Singer premiered last night and this season is going to be a doozy.
I knew a couple of the Group A contestants for sure. Or at least, I think I know a couple of them for sure. I guess time will tell. However, like most seasons, there are some that I just don't know. Not a clue. So let's get started, shall we?
Things started off with The Sun.
I think The Sun is LeAnn Rimes. She mentioned being really famous at a young age and that fits with LeAnn. However, there seemed to be a couple of Disney references in her clue package so at first, I was trying to think of someone from Disney Channel, but the voice sounds like LeAnn to me.
Next up, Giraffe. I think Giraffe is AJ McLean from Backstreet Boys. But, he's on Dancing With the Stars right now? Is that even possible to do both? Just something about him said AJ to me and I should know. Backstreet is my life! The judges guessed Vanilla Ice or Travis Barker, which the clues kind of make sense, but the voice doesn't.
Popcorn- My first thought was just that it sounds like someone older. Dare I say, Tina Turner. That was my first, initial thought. Some of the clues make sense too. And she has good legs.
Dragon- Obviously Busta Rhymes. No explanation needed. It just is.
Snowy Owls- This is Masked Singer's first time doing a duet or a couple's costume and I am confused. It is a male and female and they hinted at a sort of family reunion. The male voice sounds more familiar to me. I really had no real guess. I perused Twitter briefly and someone said it was Ashley Tisdale and Lucas Grabeel. They played Sharpay and Ryan Evans on High School Musical. So, I'm stealing that guess.
In the end, Dragon was eliminated and revealed to be...Busta Rhymes! I knew it!
Next week we will be introduced to Group B. Let's meet back here same time, the same place.
Enter your number to get our free mobile app
Art Alley 2020
More From Hot 104.7 - KKLS-FM