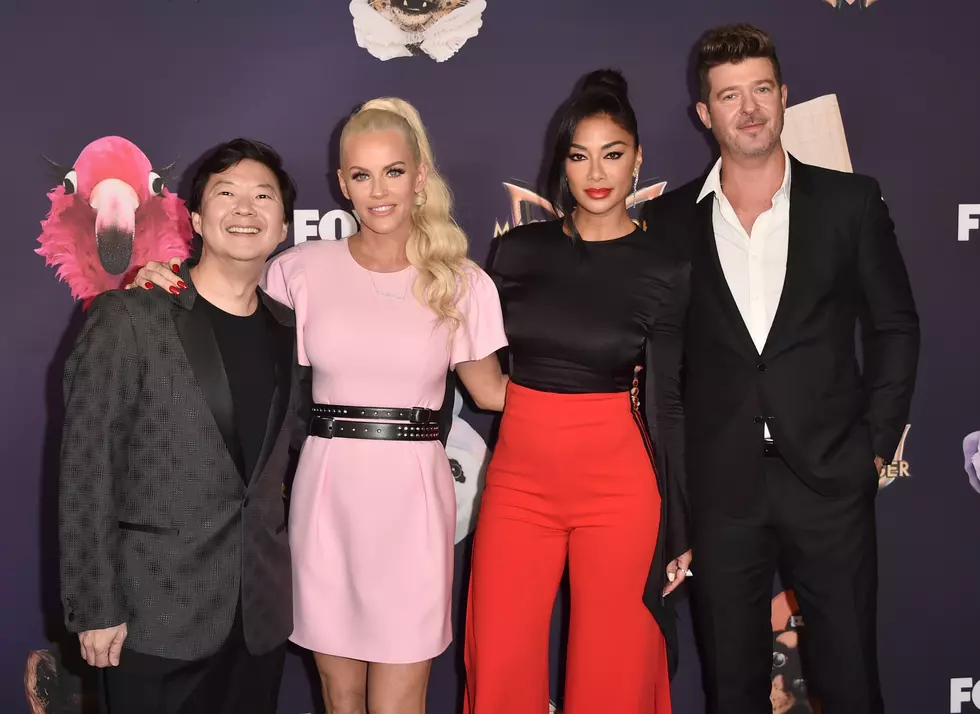 My 'The Masked Singer' Season 3 Group B Predictions
Getty Images
Ok, for season three of The Masked Singer they are introducing us to the competitors in groups and working those groups down one at a time.
Left standing in Group A is White Tiger, Turtle, and Kangaroo. My predictions for that group are here. Although, since I wrote that, I think Kangaroo might be Naya Rivera from Glee or maybe Khloe Kardashian.
Now, we have finally been introduced to a new group! Group B is full of even more interesting characters.
Here are my guesses for Group B:
Frog- Just from the size of the person, before any clue package or hearing the voice, I thought of Terrence J from BET's 106 & Park and then in the clue package was $106! So, that's my guess. Terrence J.
Elephant- The body type and voice made me think Tony Hawk right away. I doubted myself for a second due to all the drum references in the clue package, but Travis Barker or Tommy Lee would be too obvious. So, I'm sticking with Tony Hawk.
Kitty- Due to the body type and the clue package saying something about wanting a clean slate, I immediately thought maybe someone from Fifth Harmony. Maybe Ally Brooke or Lauren Jauregui. Then I thought maybe JoJo. Remember she sang "Leave (Get Out)". Then due to the body type I thought maybe Hayden Panettiere. I think she tried singing for a time and she's had a rough couple years. Could use a clean slate.
Taco- In the clue package there was an anchor, a Rubik's cube, and a trolley car. I'm thinking Bob Saget because his character on Full House, which took place in San Francisco, was a TV anchor. Plus, I know Bob Saget sings in his stand up, but it's usually funny songs. Also, I feel like Bob is actually taller than Taco looks, but that's my guess for now.
Mouse- Dionne Warwick. No doubt in my mind.
Banana- No idea whatsoever, at first. When I went back on YouTube to watch the clues I may have scrolled down too far and saw some guesses in the comments. Bret Michaels seems to be the main guess online and now it all makes sense. The party bus, the hat, the mannerisms. I feel dumb for not figuring it out myself.
In the end, Elephant got the least amount of votes and was unmasked.
And, I was correct! I'm a genius! Elephant was, none other than, Tony Hawk!
Seeya back here in a couple weeks for Group C!
Enter your number to get our free mobile app
More From Hot 104.7 - KKLS-FM