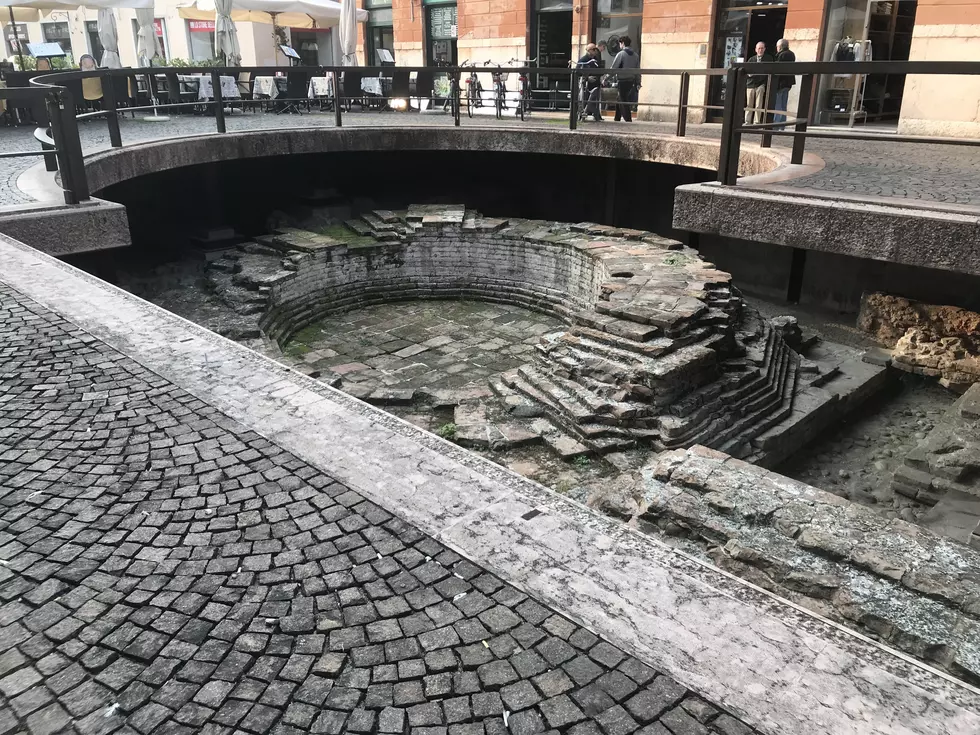 In Fair Verona, Where We Lay Our Scene
Natasha/Hot 104.7
We got two days in Italy. The second day was in Verona.
Yes, Verona, Italy, where Shakespeare set the scene for Romeo and Juliet. However, don't be fooled, that was not based on a true story.
But because they can, there is a statue of Juliet and a balcony at Juliet's home. You can find Romeo's home as well in Verona. All just for fun.
We found Juliet's residence, but Romeo's place was harder to find. I gave up. Sorry not sorry.
Verona is also where I had gelato for second breakfast. Don't judge me.
Verona was also the place where four different shops that had signs advertising selling postage and having mail service would not help me to mail a post card! Rude!
I would hold a grudge against the Italians that were mean to me, but the pizza, pasta, and gelato help me to forgive.
---
More From Hot 104.7 - KKLS-FM