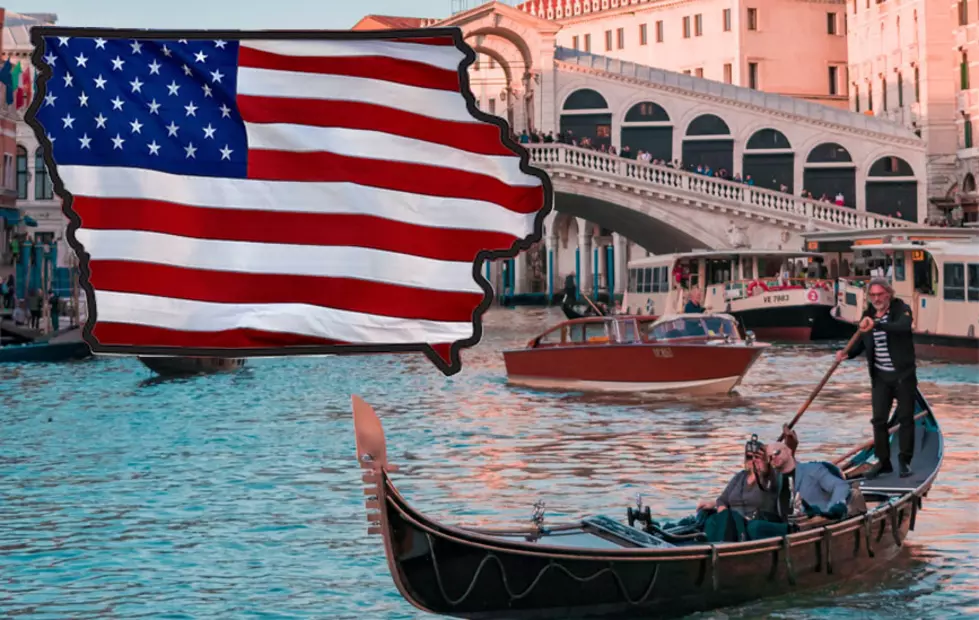 Your Favorite Italian Pasta Was Made in Iowa and People Are Suing
unsplash
I can't say as though I am the greatest cook in the world.  I can't even say I'm the greatest cook in my household.  In fact, my 14-year-old daughter probably surpasses me in that realm.  I'm not worried, though.  My 10-year-old son has no interest in cooking, so my third-place foothold is strong.
I can, however, cook a mean spaghetti!
Everyone Loves Pasta
My family doesn't always agree about what to eat.  But the one thing that brings us together is pasta.
Spaghetti
Lasagna
Fettucine Alfredo
Rigitoni
Manicotti
No matter the shape of the pasta or the sauce, my family is all in. And we ONLY use authentic ingredients.
We're proud to move the "Great Value" boxes aside to grab a box of Barilla, "Italy's #1 Brand of Pasta", made back in the home country of...Iowa?
Yes, Barilla is Made in Iowa
The pasta company is in "hot water" (pun) and is facing a lawsuit for allegedly misleading its customers. The suit says their branding gives the impression that the pasta is imported from Italy...complete with Italian flag colors and the slogan "Italy's #1 Brand of Pasta".
But it is based in Illinois with a plant in Ames, Iowa.
Misleading or Good Branding?
The side of the box clearly states "Made in the U.S.A." so, are people just trying to get a quick payday?
If they end up winning, I hope they put the money to good use and build a business of their own like Pietro Barilla did when he opened a bread and pasta shop in Parma, Italy in 1877.
Seems pretty authentic to me.
Barbecue, Pizza, & Beer-Illinois' Route 84 has Some Hidden Gems This Time of Year
Road trips aren't complete until you've stopped into some hidden gems along the way.
Best Quad Cities Area Dive Bars
Here are some of the best 'Hole in the Wall" taverns in the Quad Cities
More From Hot 104.7 - KKLS-FM