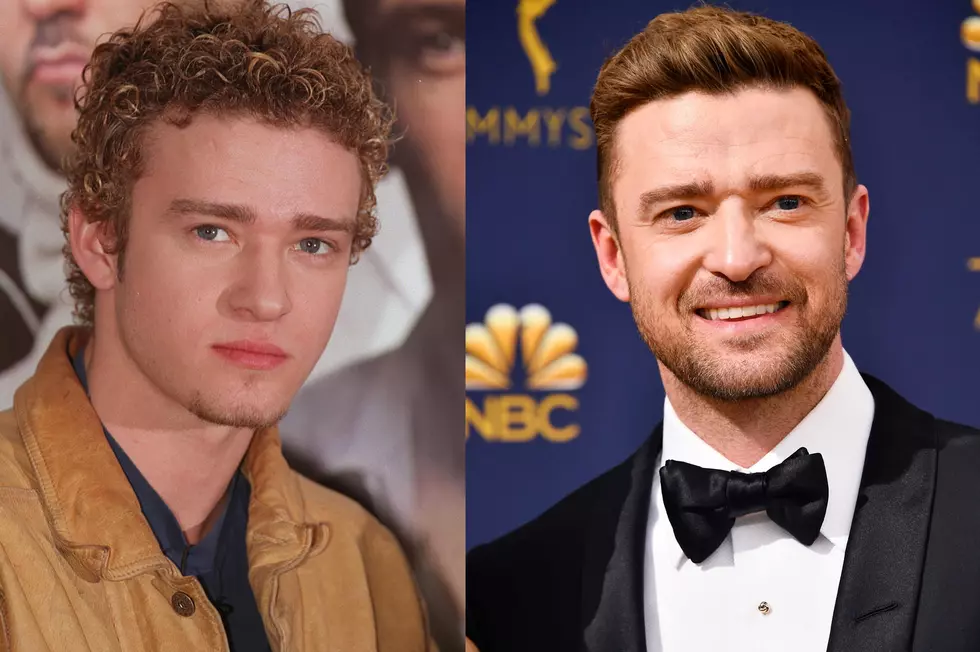 Happy Birthday, Justin Timberlake!
Jason Kirk / Frazer Harrison, Getty Images
Today is Justin Timberlake's 41st birthday so I thought it would be fun to reminisce about some of my favorite JT moments!
In no particular order, here we go:
1. 'Disney In Concert Special'. Justin and the guys from NSYNC credit this Disney special as the moment they blew up in the US. Everything changed after this!
2. NSYNC's performance at the VMA's. The screen choreo was everything!
3. Justin has been in some pretty good movies like The Social Network and Trolls, but one of my favorites is the Disney Channel original movie, Model Behavior.
4. Justin is one of my favorite hosts on Saturday Night Live. He even got an Emmy for this song! So well deserved.
5. "Sexyback" was the first single from Justin's second solo album. And even though he had some bangers on his first solo album, this was the song that made him JUSTIN FRICKIN TIMBERLAKE!
6. As part of NSYNC and as a solo artist, Justin has made a lot of music videos and MTV had to recognize his awesomeness. He was given the Video Vanguard award and reunited NSYNC at the show! Now, can we do that reunion tour already!
7. Justin has been involved with 3 Super Bowl halftimes. First, while in NSYNC, they performed with Aerosmith. And then, of course, there was the Janet Jackson 'thing' that happened. But he was the halftime entertainment at Super Bowl 52 in Minneapolis. We have now come to learn from Janet's documentary that just aired on A&E and Lifetime, that he invited her to come back and have a do-over. She declined saying it was living in the past and she had moved on. The internet wasn't impressed, but haters gonna hate. I loved it. I will fight you.
Obviously, there are a bajillion more things I could talk about, but I'll stop here.
Happy Birthday, Justin!
13 Famous Iowans
It's a great day for Iowans. The first ever Major League Baseball game was played in Dyersville, Iowa last night (August 12) in The Field of Dreams game and it was awesome!
What a great way to showcase a beautiful state and celebrate the hospitality of Iowans.
Iowa may seem far away from Tinsel Town, but The Hawkeye State has produced many famous actors, musicians, and athletes!
The following 13 are just the tip of the iceberg!
More From Hot 104.7 - KKLS-FM