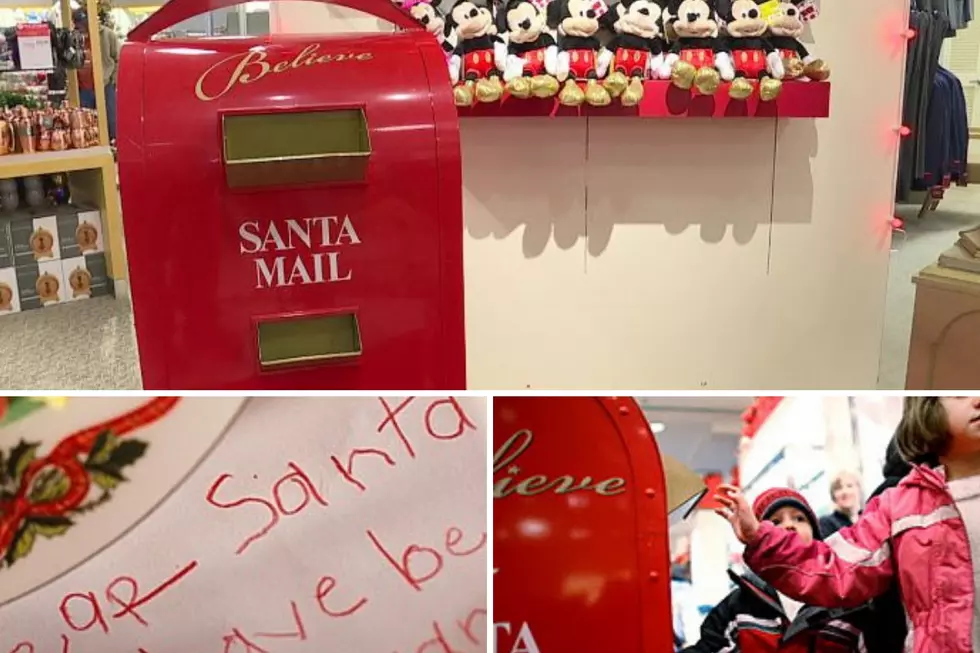 Wishes Come True Thanks to the Big Red Mailbox inside Macy's
KSFY TV (with permission)/Getty Images
As you know, the true meaning of Christmas is love. One way to express our love is by giving some of our time, and our money to those who are sick, or less fortunate.
Here in Sioux Falls, there are a number of ways to do just that, especially around the holiday season. One way is through a special program sponsored by Macy's called "Believe."
If you've noticed the big red mailbox inside the Macy's store around the holiday season, you probably already know what I'm talking about. As KSFY reports, the mailbox is part of a campaign called "Believe" that has been going on nationwide for about 11 years now.
Macy's encourages kids to drop off their letters to Santa with the hope of making wishes come true for others during the Christmas season.
These big red mailboxes really do have the power to make wishes come true thanks to the generosity of the folks at Macy's.
According to KSFY, each year Macy's donates $1.00 up to a million dollars for every letter written to Santa that's dropped off in a Macy's big red mailbox or uploaded at Macys.com. All that money is then given to Make-A-Wish so they can help give kids who could sure use it a little bit of happiness for the holidays.
Sue Salter with Make-A-Wish told KSFY, "I can't think of a better way to involve our communities and our state by asking them to come in and let us know what they're hoping for for Christmas, all in an effort to make wishes come true."
A perfect example of this is a wish granted for a child named Hailey, who was born with Spina bifida. Hailey always wanted to go to Disney, and now she is going next month, thanks to Make-A-Wish.
Hailey's mother Christa Bauman, told KSFY, "Make-A-Wish exists on donations, on people giving from their heart." Bauman said she is humbled by the fact that Make-A-Wish can do what they do thanks to the generosity of people and businesses.
Your kiddos can start dropping of their letters to Santa in the big red mailbox inside Macy's beginning Friday, (November 9).
Source: KSFY TV
More From Hot 104.7 - KKLS-FM