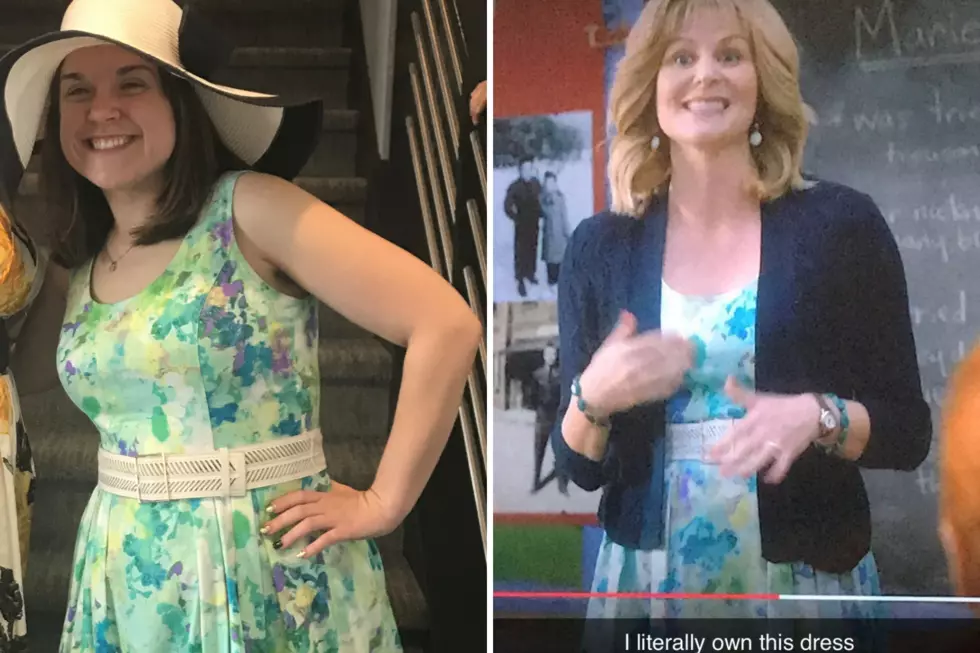 Who Wore It Better? Jocelyn Schitt or Me?
Natasha/Hot 104.7
The following story is from two years ago, but the question still stands. Who wore it better?
So, I've been binging Schitt's Creek on Netflix (you should too, it's hilarious), and all of a sudden I'm like, "I have that dress!"
And, I have mixed feelings.
Anyone that watches the show knows that the people of Schitt's Creek aren't always the most fashion-forward or worldly. But, I like to think that I am. Sometimes. I mean, the dress is a Calvin Klein!!!
Anyway, the character wearing the dress is Jocelyn Schitt. She is the wife of the mayor, Roland, and a school teacher.
In the above photo, I'm wearing the dress at a Kentucky Derby party. I think it's super cute! It's a watercolor type pattern and very Springy!
On the show, the more 'cultured' Rose family wears a lot of black and white, which I have a lot of as well, but here I am, having the same dress as Jocelyn.
Even if Jocelyn's hair and outfit choices aren't always super cute on the show, she is a very likable character. She hasn't said a mean word to anybody and she's a Jazzagal. I think in real life we would actually get along.
10 Smallest Towns in South Dakota
More From Hot 104.7 - KKLS-FM