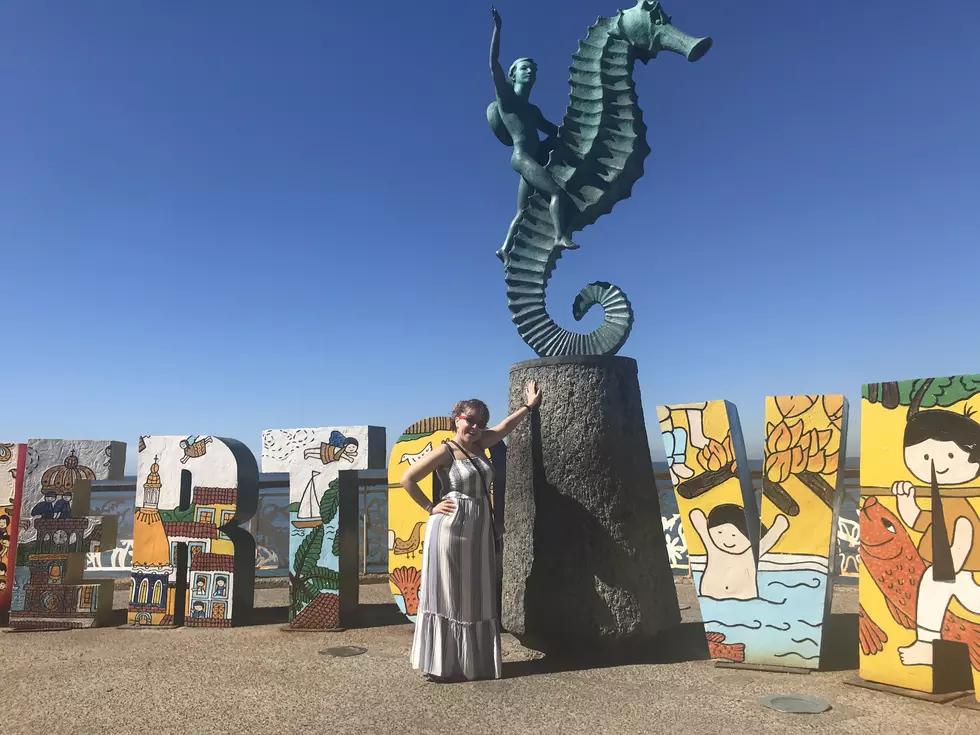 Ven Conmigo A Mexico- Day Two
Natasha/Hot 104.7
So, Day Two in Mexico started with me realizing I packed razor refills, but not an actual razor with a handle. Ugh.
Also, I was trying to wake up my brother, Taylor, and sister-in-law, Maya, for breakfast.
I don't sleep in, like ever, and they do. So it was either go down and eat breakfast with someone who looks familiar or starve. So, I moseyed downstairs.
And luckily, I ran into Tim, the Groom, and his Best Man, Israel. Not only were they going to breakfast, but they were going to the pharmacy across the street. Score! I can get razors and not eat alone!  Also, they both speak Spanish so that was a bonus.
At breakfast, it was decided a group of us would walk down to the boardwalk full of shopping, restaurants, and all around fun stuff! We could also get some pesos! Before we took off I was able to explore our resort a little more! There were indoor and outdoor tennis courts, a chapel, restaurants, a second pool, and of course more bars!
I never heard from my brother all morning so I headed off with my new amigos. I wasn't gonna sleep away my trip!
We got to watch the Danza de los Voladores or Palo Volador. According to Wikipedia,..."is an ancient Mesoamerican ceremony/ritual still performed today, albeit in modified form, in isolated pockets in Mexico and Guatemala. It is believed to have originated with the Nahua, Huastec and Otomi peoples in central Mexico, and then spread throughout most of Mesoamerica. The ritual consists of dance and the climbing of a 30-meter pole from which four of the five participants then launch themselves tied with ropes to descend to the ground. The fifth remains on top of the pole, dancing and playing a flute and drum. According to one myth, the ritual was created to ask the gods to end a severe drought."
By the time my brother caught up with us, I was headed back to the resort for lunch and some pool time! Sorry, bro. You snooze you lose!
That night, the big group decided to try the resort's Japanese restaurant! I wasn't thrilled, but I figured I'd give it a whirl!
Full disclosure, we all got a little wine drunk and they gave us shots of sake! Friday night was one for the books! I cannot fully disclose the events of that evening. What happens in Mexico stays in Mexico. hahaha
Eventually it was off to bed because the wedding was the next day!!!!
More From Hot 104.7 - KKLS-FM