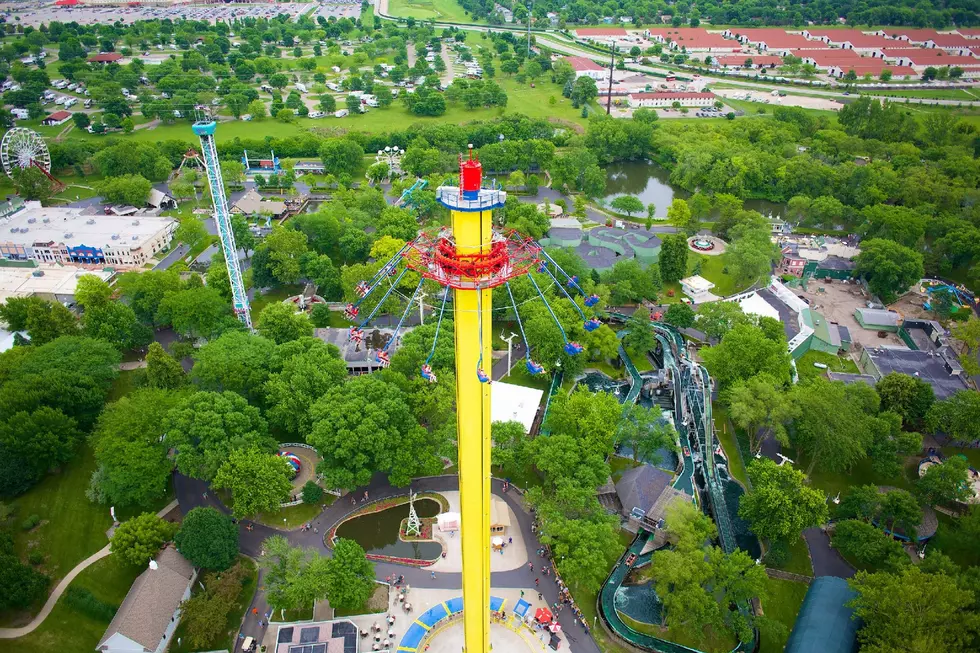 Three Rides are Closed Right Now at Iowa's Adventureland
Adventureland, Facebook
Adventureland in Altoona, Iowa has some new rides to enjoy this season, but there are a few others that guests won't be able to ride. According to the Des Moines Register and a recent Facebook post from Adventureland, three of the park's attractions are currently out of commission.
Let's start with Storm Chaser. The 260-foot-tall ride that spins riders around in the sky is going to be closed for the entirety of the summer due to "ongoing challenges with [the] supply chain." They hope to have it up and running again next year.
Second, there's Sidewinder. Located near the entrance to Outlaw Gulch, the thrill ride is also in need of parts. The post reads, "our team is also awaiting parts for Sidewinder, and looks forward to receiving them and completing the needed maintenance work for this ride. We will continue to provide updates."
Next there's Sky Ride, which is the ride that resembles a ski lift that transports you from one part of the park to another. That attraction is currently undergoing an "extensive safety review."
And finally, the last ride that was temporarily closed has been reopened! It's the A-Train, the train that takes you on a trip around the park. Adventureland reached out to us early Monday afternoon to let us know the ride reopened on Saturday, with a new engine!
Adventureland wants guests to know that safety is a huge priority at the park. The post says:
"Our primary focus is safety, and that does mean sometimes that rides have to be closed to allow needed maintenance work to occur. We appreciate the support of all our Guests and will continue working to provide a safe, fun experience every day."
The Raging River ride that claimed the life of 11-year-old park guest Michael Jaramillo last year will remain closed again this season. It is not known whether it will ever reopen. You can read more on the tragic accident HERE.
Photos That Show the Beauty of Iowa
20 Awesome Iowa Shirts You Can Order Online
Show off your Iowa pride with one of these cool t-shirts that you can find online!
More From Hot 104.7 - KKLS-FM