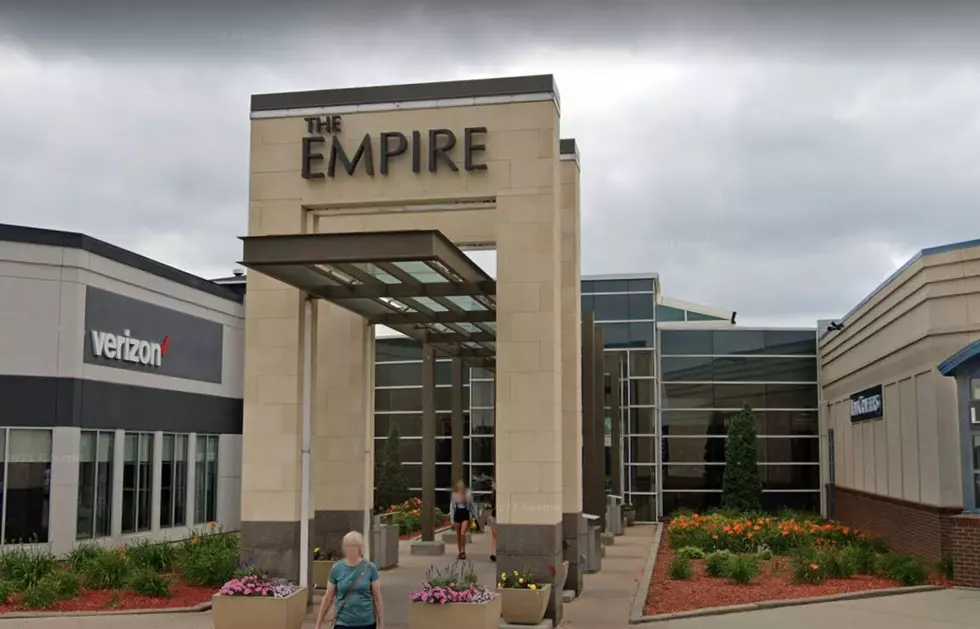 The Empire Mall in Sioux Falls Welcoming 3 New Stores in November
Google Maps
The Empire Mall in Sioux Falls is welcoming a new member of its retail family and preparing for the arrival of two more
Jaber Soul Boutique just opened, while AS Revival and Great American Cookie will be opening their doors later in November.
Jaber Soul Boutique just opened. They describe themselves as a "Unique Empowering Women Boutique." They sell handcrafted jewelry, natural crystals, accessories, and clothing.
The Empire Mall has two more new stores opening in November
Planning to open on November 8, 2022, is Great American Cookie. This little bakery has cookies, of course, and also cookie cakes, brownies, and other dessert favorites.
Next to Anthropologie in the Empire Mall, the athleisure store AS Revival is scheduled to open on November 15.
AS Revival is part of the Altar'd State family of brands.
READ MORE: Sioux Falls Memory Lane: When Kmart Was King
When are Freddy's and Dillard's Opening in Sioux Falls?
Looking ahead, the Empire Mall is getting ready for a new anchor store in the old Yonkers location. After some pandemic delays, Dillard's department store is on track to open later in 2023.
MORE: Dillard's is Now Coming to Sioux Falls in 2023 (For Real)
And you may have seen the building going up in front of the mall on Louise Avenue. Sioux Falls' second Freddy's Frozen Custard & Steakburgers location is planning to open in December.
12 Businesses That Would Do Great in Sioux Falls' Abandoned Gordmans Building
For thirty years the people of
Sioux Falls
saw the sign for Gordmans off-price department store across the parking lot from the Empire Mall.
In
September of 2020
, the store closed for its final time. Since then the building has sat empty, something that doesn't happen too often in Sioux Falls.
We were wondering what people in Sioux Falls would like to see take over the space. Some folks wanted their Gordmans back. It was a great place to find deals on clothing. But, all the Gordmans are gone, so that's a no-go.
And since we've gotten our
Chick Fil A
and
Chipotle
, the city is primed for another thing to line up for.
More From Hot 104.7 - KKLS-FM