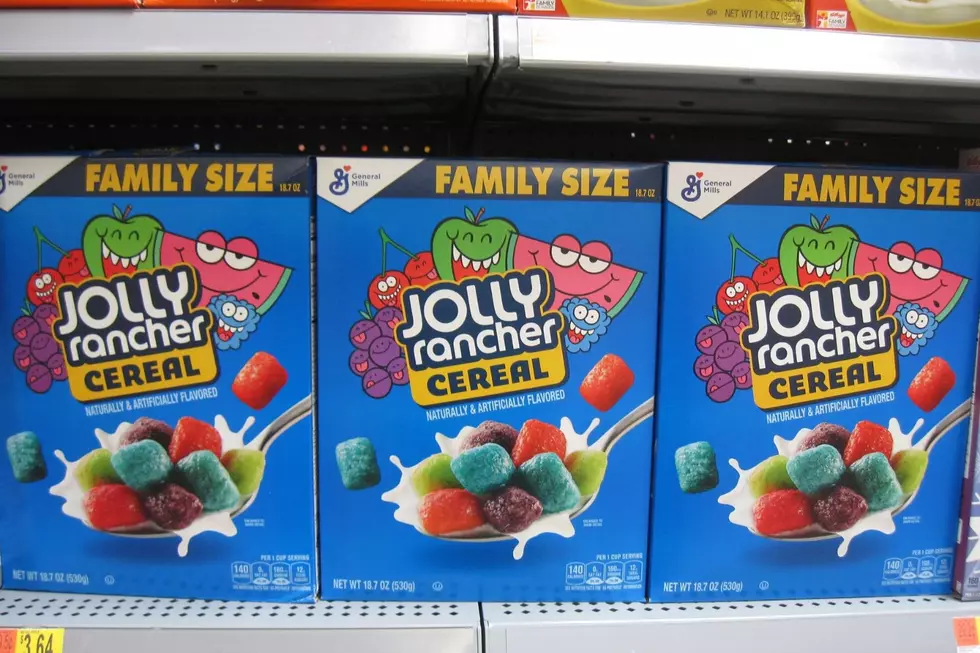 Surprise in the Cereal Aisle. Who's Eating This Stuff?
Patty Dee
When I was a kid, getting my mom to buy us any kind of sweetened cereal at the grocery store, took hours of whining. If she did purchase it, it was usually one of our dad's favorites, like Frosted Flakes, or French Toast Crunch. And, more than likely, our access to it was very limited.
I'm going to move into strange territory here and admit that as a kid we ate a lot of a Kellogg's old-fashioned cereal named "Concentrate". It came in this odd little gold foil box, and you poured the cereal out of it through a metal pour spout on the side.
Even though it was considered, (back then anyway), to be a high-nutrition, high-protein cereal, we loved it. We ate it with milk and quite often with poached eggs and butter. But we did that with Shredded Wheat, too, which I also liked.
And no, you don't need to tell me, we were weird kids. I'm aware. But the apples didn't fall far from a very strange tree. Our dad would eat Concentrate cereal with coffee, milk, and sugar poured over it. In fact, he did that with a lot of cereal and would often make that his evening meal.
As kids, of course, you wanted to try stuff you thought every other kid was eating, but try as we might, mom stuck to mostly cereals that were good for you like Cheerios, Life, Shredded Wheat, etc. Once in a great while, and I mean - - a great while - - you'd get Sugar Smacks or Cocoa Krispies, Lucky Charms, or Sugar Pops, maybe!
But nothing like the sugar-filled, nutritionally sketchy, products I saw on the store shelves yesterday, would ever have crossed our lips, and probably justifiably so.
I was truly surprised at the selection of cereals based on candies, cookies, and other sweet treats, and wondered how many parents relent to the whining of their kids for these not-that-good-for-you choices.
Enter your number to get our free mobile app
---
More From Hot 104.7 - KKLS-FM