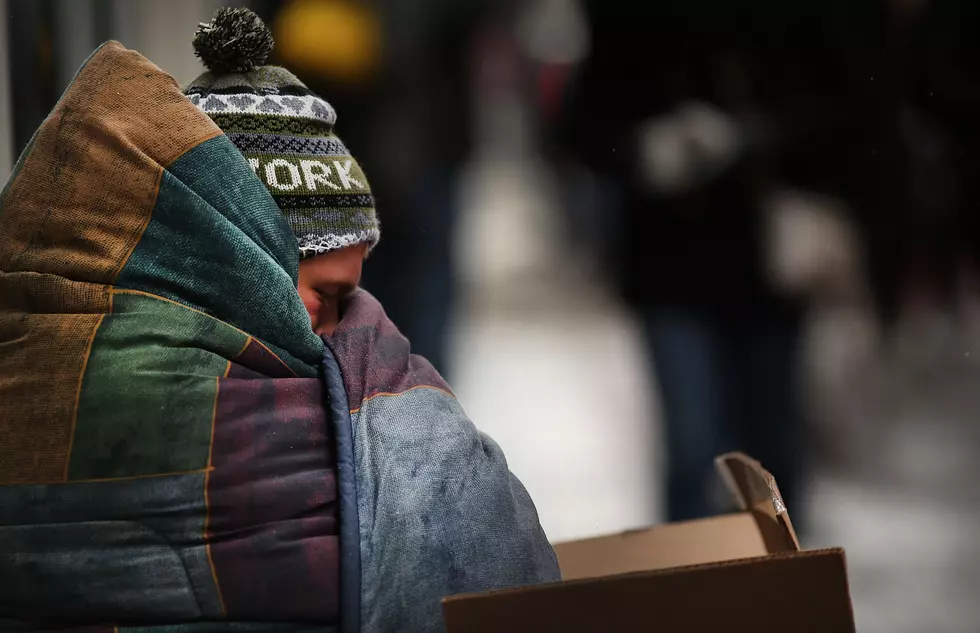 South Dakota Homeless, By the Numbers
(Photo by Spencer Platt/Getty Images)
People were counted over a 24-hour time period. The count included people in emergency shelters and transitional housing or motels paid for by a non-profit. Also included were unsheltered individuals: people who were staying in vehicles, on the streets or in places not meant for human habitation.
The homeless count for 2017 was down from 2016, but in press release, the SDHHC cautions that the actual number of South Dakota homeless is probably higher due to a severe winter storm South Dakota experienced the morning of the count.
There were 201 homeless children in South Dakota; 7 children were unsheltered
130 persons were veterans compared to 106 in 2016, an increase of 23 percent; of the veterans counted, 95 percent were sheltered
South Dakota's homeless are 56% men/44% women (476 males and 378 females)
The homeless counted were 57% Native America, 33% White, and 10% other
69 percent were adults over the age of 24
91 percent of those surveyed were sheltered on the night of the count
The numbers for Sioux Falls show:
322 Sioux Falls homeless
62 homeless children
Male 147, Female 108, transgender 3, 6 unsure
White: 116, Native American: 113, Black: 22, Hispanic: 16
There were 29 homeless veterans in Sioux Falls
The Sioux Falls survey found that many members of the homeless population had been homeless between one and twelve months. They also found that many were victims of domestic violence, suffering a serious mental illness or were dealing with substance abuse.
More From Hot 104.7 - KKLS-FM