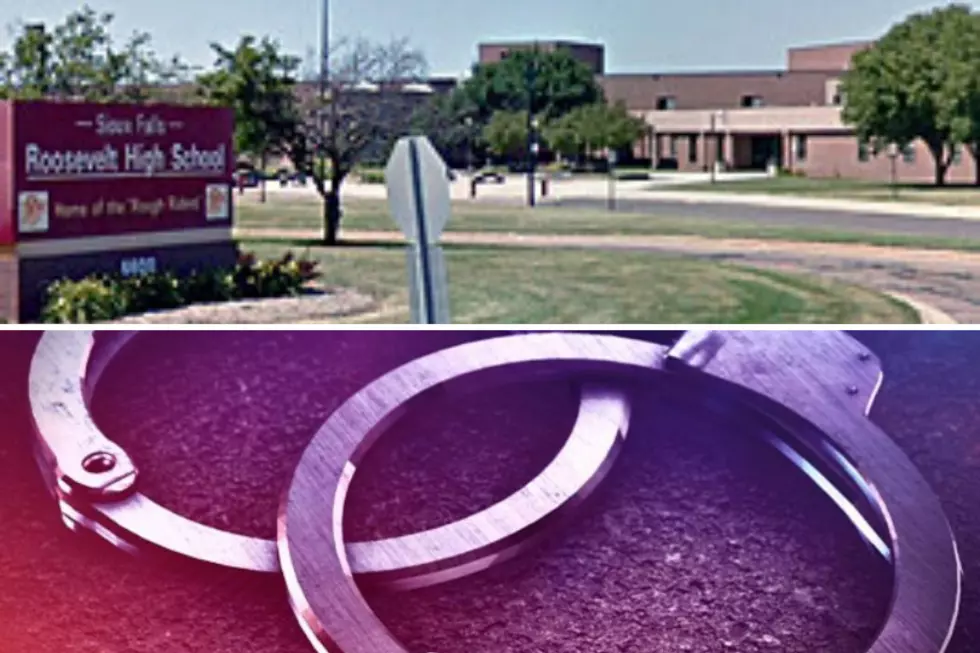 Sioux Falls Roosevelt Teenager Arrested Following after School Fight
Google maps/KSFY TV (with permission)
When I was young, I can remember hearing about many after school fights, and even watching a few while attending high school in the late 70's and early 80's here in Sioux Falls. For some strange reason, these fights always seem to go down across the street in a church parking lot. It always seemed like an odd place for a fight to me, but I digress.
A fistfight between two teenagers back then was just that, a fistfight. Flash forward to 2019, and unfortunately, you never know what you're getting to get when a conflict breaks out between a couple of juveniles.
Case in point, a situation that occurred on Monday afternoon (December 16) at Sioux Falls Roosevelt High School.
KSFY TV is reporting that a juvenile was taken into custody following a fight that happened on school grounds just after 4 PM that afternoon.
These days everything seems to find its way to social media thanks to smartphones. Such is the case with Monday afternoon's fight at Roosevelt. Because a video of the fight was circulating on the internet, it prompted the administration staff at the school to send out the following message to all the Roosevelt families:
"I wanted you to know that we are aware of a video that is circulating on social media involving a fight and a weapon on school grounds that occurred after school yesterday as buses were loading. All students involved have been identified and are facing legal and school discipline consequences. This behavior is not and will not be tolerated. Our school is a safe and welcoming place to learn and we appreciate your partnership in keeping it that way."
Sioux Falls Police spokesman Sam Clemens, confirmed to KSFY, that a teen had been arrested following the altercation. No additional information was given on the identity of the student involved or what prompted the incident to happen.
Source: KSFY TV
More From Hot 104.7 - KKLS-FM