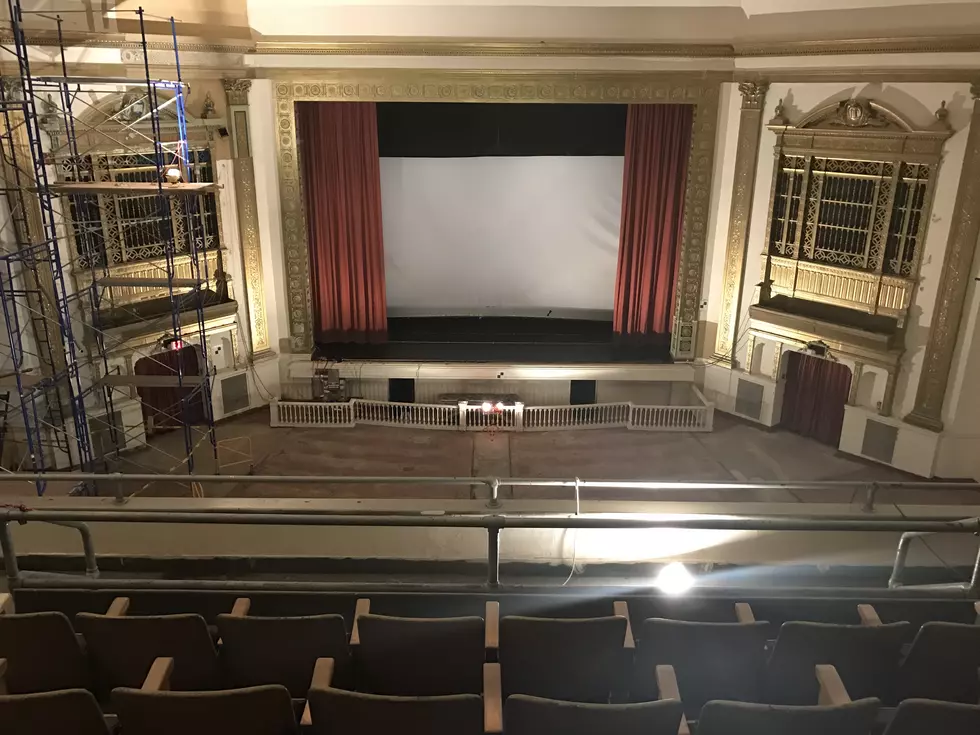 Flashback Friday: See Inside the State Theatre in Downtown Sioux Falls
Natasha/Hot 104.7
In honor of the State Theatre finally opening for business this weekend, I thought it would be fun to look back a few years to see how far the theatre has come.
Back in 2016, I did a fun tour as part of Sioux Falls Design Week!
To find out more about the theatre and how you can buy tickets, click here.
It's funny reading this story now and how they decided to not set a date to open. Now that 'mystery' date is here!
Below is my original story:
As part of Sioux Falls Design Week, there were tours of the State Theatre. I took part in one of the 30-minute tours and got to see the progress that has been made in the restoration.
The last time I was in the State Theatre it was a part of the Zombiewalk a few years ago. I actually got to perform on the stage to Michael Jackson's "Thriller."
On the tour, I learned many things about the theatre's history, but I also learned the meaning behind the word blockbuster. Back in the day, the ticket booths faced the sidewalk, like the State Theatre, so when a movie was really good and drew a crowd the line would go around the block. Hence blockbuster!
The capacity of the theatre keeps changing with each renovation. Partly due to adding concessions and bathrooms and parts of the lobby, but also because people are getting bigger.
One eager tour taker asked when they plan to be open and the lady in charge said they just aren't telling. They have had a few setbacks and in the past when trying to set a date it always ended up coming and going. They decided it's better to keep it a mystery. I don't blame them.
The State Theatre is available for some events, however. For example, Silent Film Night will be held this weekend showing The General accompanied by a three-piece orchestra.
There has definitely been some progress made, however, admittedly, there is still a ways to go.
See Inside the State Theatre in Downtown Sioux Falls
Enter your number to get our free mobile app
More From Hot 104.7 - KKLS-FM