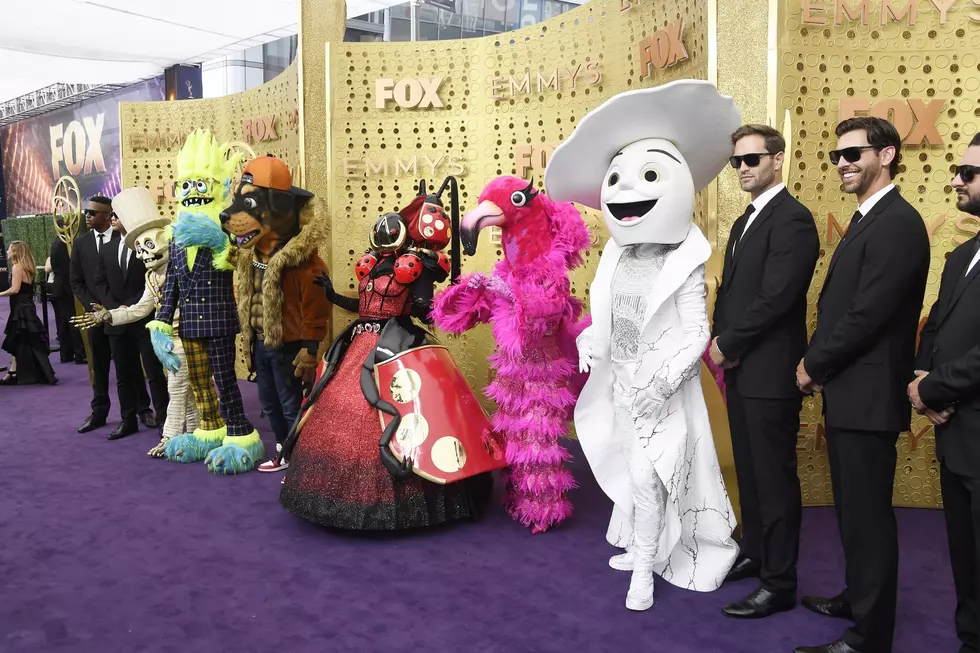 My 'The Masked Singer' Predictions Part 2
Frazer Harrison, Getty Images
We got another batch of incognito singers on last night's episode of The Masked Singer so I'm back with more predictions.
If you need to refresh from last week, click here.
I felt pretty stumped last week. I had more question marks than answers, but this week is different.
I feel like I have pretty solid guesses for everybody.
Black Widow is Raven Symone. I feel almost as confident about this as I do about Kelly Osbourne.
Leopard is Seal. Seal is British and was married to Heidi Klum so his clues make sense. I think Robin Thicke's guess of Billy Porter seems valid due to the body type and mannerisms. But mannerisms can be faked.
Flamingo is Adrienne Bailon. You might know Adrienne from The Cheetah Girls and she is currently on The Real. Her clues didn't totally make sense to me, but I'm pretty sure that's her voice.
Also, if I'm right about Raven Symone and Adrienne Bailon, we have a Cheetah Girl reunion!
Lastly, Panda was revealed to be Laila Ali, which I totally guessed.
That's all for now! See you here next week, same time and place!
More From Hot 104.7 - KKLS-FM