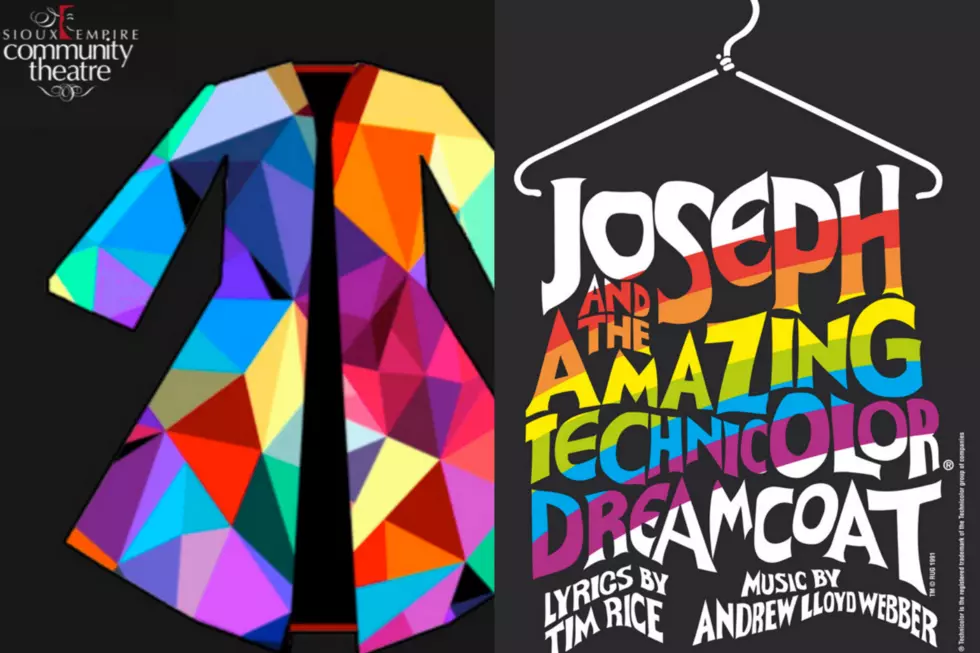 Joseph and the Amazing Technicolor Dreamcoat to Be Staged at the Sioux Empire Community Theater
Joseph and the Amazing Technicolor Dreamcoat
Joseph is celebrating its 50th anniversary this year. The show retells the biblical story of Joseph, his father Jacob, eleven brothers, and the coat of many colors.
This play's story is told entirely through song with the help of the main narrator. The musical follows preferred son Joseph. After being sold into slavery by his brothers, he ingratiates himself with Egyptian noble Potiphar, but ends up in jail after refusing the amorous advances of Potiphar's wife.
While imprisoned, Joseph discovers his ability to interpret dreams, and he soon finds himself in front of the mighty but troubled, Elvis-inspired, Pharaoh. Joseph's solution to Egypt's famine elevates him to Pharaoh's right-hand man and reunites him with his family.
More From Hot 104.7 - KKLS-FM