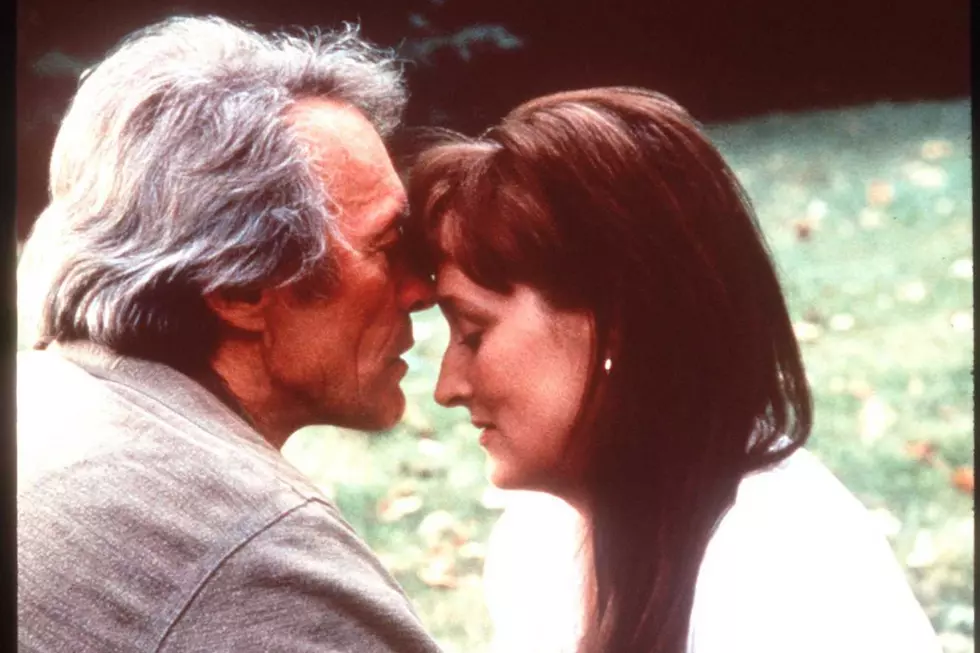 Iowa Man Recounts The Time He Nearly Ran Over Clint Eastwood
Getty Images
At 92 years old, Oscar-winner Clint Eastwood may be winding down his career, taking select roles like that in the movie "Cry Macho" in recent years.
But for decades he's been known as a multi-Oscar-winning superstar, and by all accounts, a great guy so who wouldn't want to tell everyone about a brief, albeit embarrassing encounter with him?
One Iowa man's story as told to KCCI back in 1994 and recently dusted off from their archives, proves the versatile actor might just have nine lives and used a few of them during an incident while here in the Hawkeye state. Eastwood and another living legend, Meryl Streep were spending time in Iowa filming "The Bridges of Madison County", an adaptation of Robert James Waller's popular novel.
Keep in mind, finding Eastwood's account of the story is basically impossible, but as one Iowa man tells it if Eastwood were to be asked back one of his famous movie lines, "do you feel lucky?..." his and Eastwood's answers would both be a resounding yes.
This Iowan claims to have nearly run over the famous "Dirty Harry" actor while he was filming in Winterset, Iowa in 1994.
NO, it wasn't me. You would have heard a lot more about it long before now if it was.
The man's name is Ed Latham.
So I'm driving up here, getting ready to stop at the lights. I get about right here and this man steps right out in the street in front of me, naturally, I hit the brakes and he kind of does one of these numbers, you know (Latham mimics Eastwood moving out of the way). And then I realized it was Clint Eastwood.
The move Eastwood made to get out of the way is then compared to the one seen below in his film "In the Line of Fire".

While Ed admits he was purposely on the lookout for Eastwood and the other big stars in their little town for a huge movie shoot:
I didn't think I was going to see him so close up on the hood of my pickup.
Latham then claims to have spoken to Eastwood, a simple, "well, hi Clint." Ed claims Eastwood spoke to him, but can't recall exactly what was said.
I'd like to think it was more than hi
This is only Ed Latham's side of the story. But what a story it is. The KCCI video and article featuring the tale of Ed Latham's alleged brush with greatness can be seen HERE.
Legacy Stone House in Winterset
Did You Know These Famous People Were From Iowa?
More From Hot 104.7 - KKLS-FM