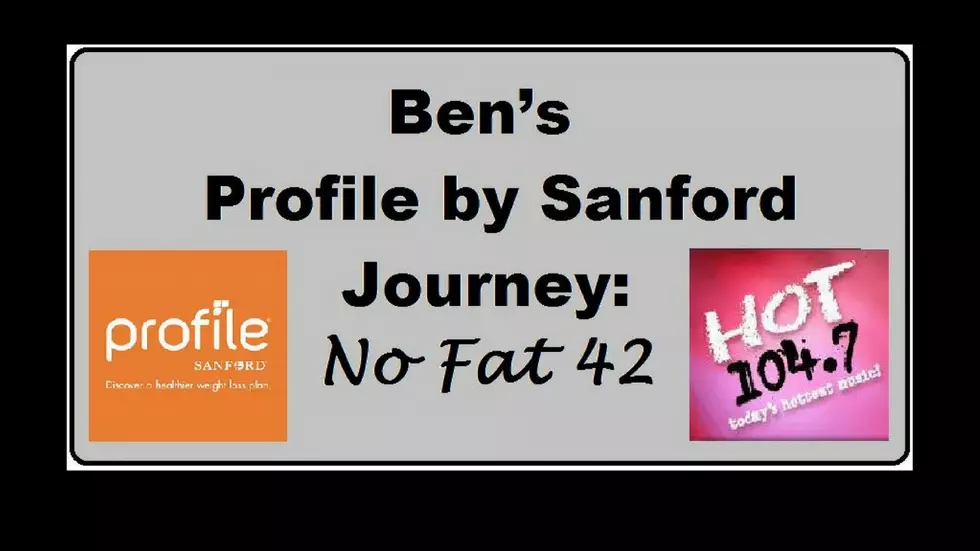 Ben's Profile Journey: The Tale of the Belt
Hi, Ben here, and I'm embarking on a mission to not be fat when I turn 42. To do that I've partnered with Profile by Sanford and I want to take you with me on my journey.
Hey guys, this week I want to share a couple of pictures with you. They are pics from the last week or so that I have on my phone that I've been referring to each day to remind me of my progress.
This first one is of my belt. I wear this bet everyday, with every pair of pants or shorts that I have. Well, except for elastic-based pants. Those come with a free shoestring belt.
You can see near the end of the bet the hole that I had to poke in the belt when I first got it. I'd misjudged my girth and bought too short. Since I really didn't want to go back to the store and exchange a belt because it was not big enough to wrap around my rotund frame, I opted for a bit of frontier medical. That hole is where I had my belt when I started Profile.
You can see my waist's progress along the belt. I made it to the first factory hole soon after starting Profile. I then moved onto the next one. You can see that's where I stalled for a minute. After refocusing and doubling my efforts, I was back on track and moved to the next hole!
The other picture is a screen shot I took of the graph on the Profile website that tracks my weigh-ins. From a high of 331 when I started, I have a visual representation of the downward movement of my weight.
The lifestyle that I am learning from Profile gets easier and easier to effortlessly live each day. But, there are still time when a weird craving his me (I'm looking at your peanut butter and peanut butter-based treats). In those moments when I don't feel the progress, or I'm at risk of getting down on myself, I've found that a quick look at these pictures reminds me that what I'm doing is working and worth it.
---
More From Hot 104.7 - KKLS-FM