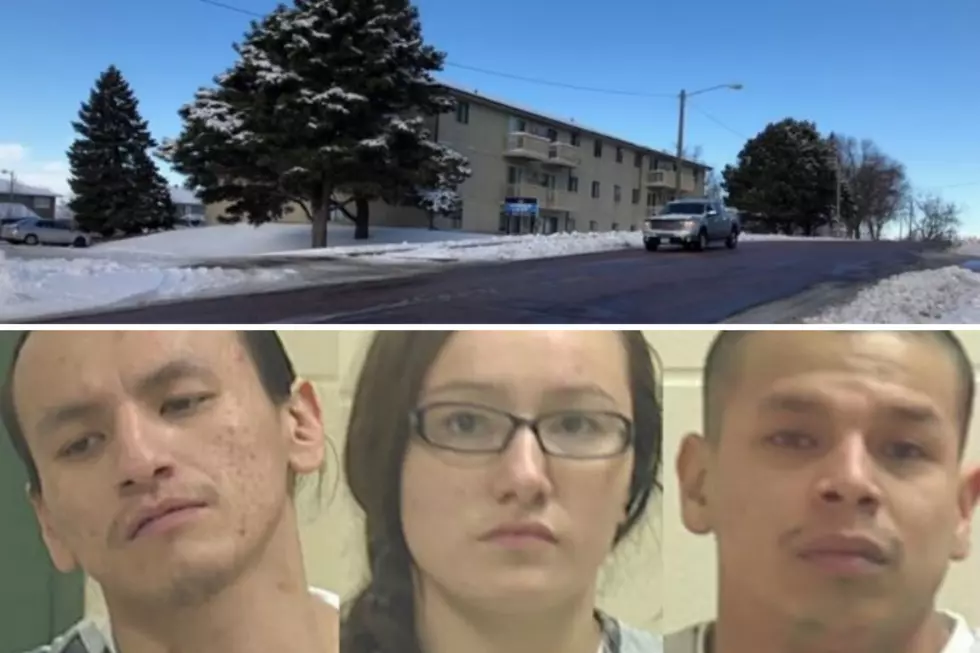 Argument Leads to Sioux Falls Shooting on New Year's Day
KSFY TV (with permission)
Police now know why a 48-year-old man was shot in the parking lot of a Sioux Falls apartment complex on New Year's morning.
KSFY TV is reporting the early morning incident stemmed out of an argument.
Police spokesman Sam Clemens told KSFY, 24-year-old Jorey Davis, of Flandreau pointed a gun at a woman inside an apartment building located on the 1300 block of South Cleveland Avenue around 2:20 AM on New Year's Day. That prompted the victim to call for a ride. She left the apartment and went outside to meet the driver, a 48-year-old male.
According to KSFY, Jeremy Davis, the brother of Jorey Davis, was already outside when the victim appeared and Davis got into the driver's vehicle. Once inside, the two exchanged words, the victim was able to pull Jeremy Davis from the vehicle, and immediately got inside the car. In the process, the victim was punched by Jeremy, while Jorey Davis pointed a gun at the driver.
The 48-year-old driver proceeded to drive away, as Jorey Davis began to open fire on the vehicle as it drove off.
Clemens told KSFY, the driver inadvertently, drove to a dead-end in the parking lot. He then turned around and was forced to drive past Jorey Davis once again. Davis continued to shoot at the vehicle. Upon passing the suspects for the second time, the driver realized he had been shot.
The two victims notified police on their way to the hospital.
The driver sustained a non-life threatening injury that required surgery.
Once authorities arrived at the scene of the shooting, they found Jorey Davis, and 24-year-old Larissa Rederth of Sioux Falls, outside a different apartment complex. The police report states that Rederth was attempting to conceal the gun used in the shooting in her waistband.
A short time later, police caught up with Jeremy Davis and arrested him at the Cleveland Avenue apartment complex.
KSFY reports the firearm used in the shooting was reported stolen in November from a Sioux Falls home.
Jorey Davis, Jeremy Davis, and Larissa Rederth are currently in jail and being held on a variety of different charges.
Source: KSFY TV
More From Hot 104.7 - KKLS-FM