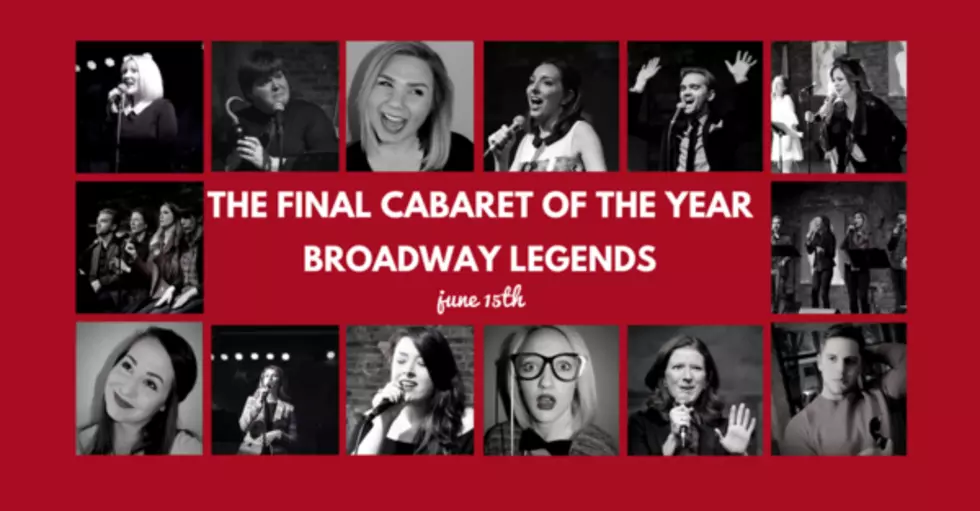 Good Night Theatre Collective Holding Cabaret of Mega Proportions
The Good Night Theatre Collective (Used with Permission)
The Goodnight Theatre Collective is doing something very special for their final cabaret of the season! They are bringing back all of their guest performers for one epic night of theatre.
This cabaret will be full of 'Broadway Legends,' which just so happened to be the title of the show as well.
This cabaret will be featuring the true legends of musical theatre, those songs that make your heart soar and your feet tap along. But you won't just hear your favorite songs again: you'll also see your favorite faces. We're inviting back ALL of the guest artists from our first seven cabarets, along with welcoming some new performers, for a truly amazing event.
All the fun is happening Thursday (June 15) at 8:00 PM. As always this cabaret will be at Icon Event Hall and Lounge.
Tickets are $8 in advance and $10 at the door, but these shows have been known to sell out.
To buy tickets and for more information click here.
P.S. Plus, there is a signature cocktail.
P.P.S. Word on the street is there might even be tap dancing!
---
More From Hot 104.7 - KKLS-FM