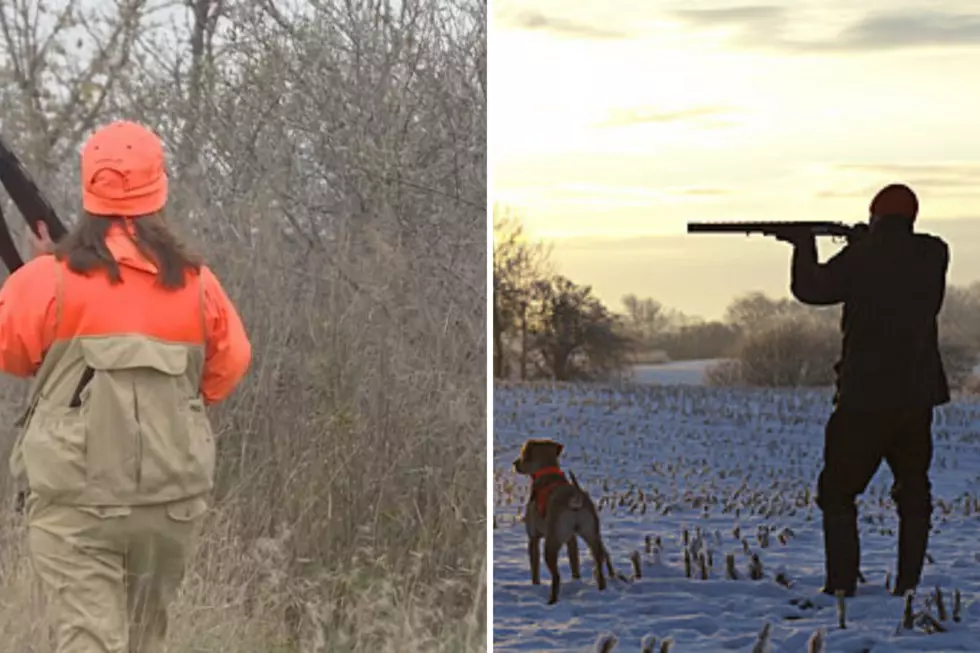 26,000 Fewer People Hunting in South Dakota This Year
KSFY TV (with permission)/Thinkstock
Not as many people are hunting in South Dakota this year, according to a report from the State Game, Fish and Parks Department.
KSFY TV is reporting South Dakota has sold nearly 26,000 fewer hunting licenses so far in 2019, which in turn, will end up costing the Rushmore State more than one million in lost revenue.
Heather Villa, with the State Game, Fish and Parks Department says the decrease in licenses can more than likely be attributed to the long winter, flooding, and a decline in the pheasant population.  Another big factor could be a continuation of a decades-long decline in hunting, trapping, and fishing here in the state, according to Villa.
KSFY reports, the State Game, Fish and Parks Department typically, generates about half of its budget from license revenue. A resolution was adopted last month to examine the recruitment, retention, and reactivation of hunters, anglers and trappers.
South Dakota Governor Kristi Noem is also joining in the fight, by helping to create a live-trap giveaway and setting a bounty on certain predators that is designed to encourage additional hunting.
Source: KSFY TV
More From Hot 104.7 - KKLS-FM