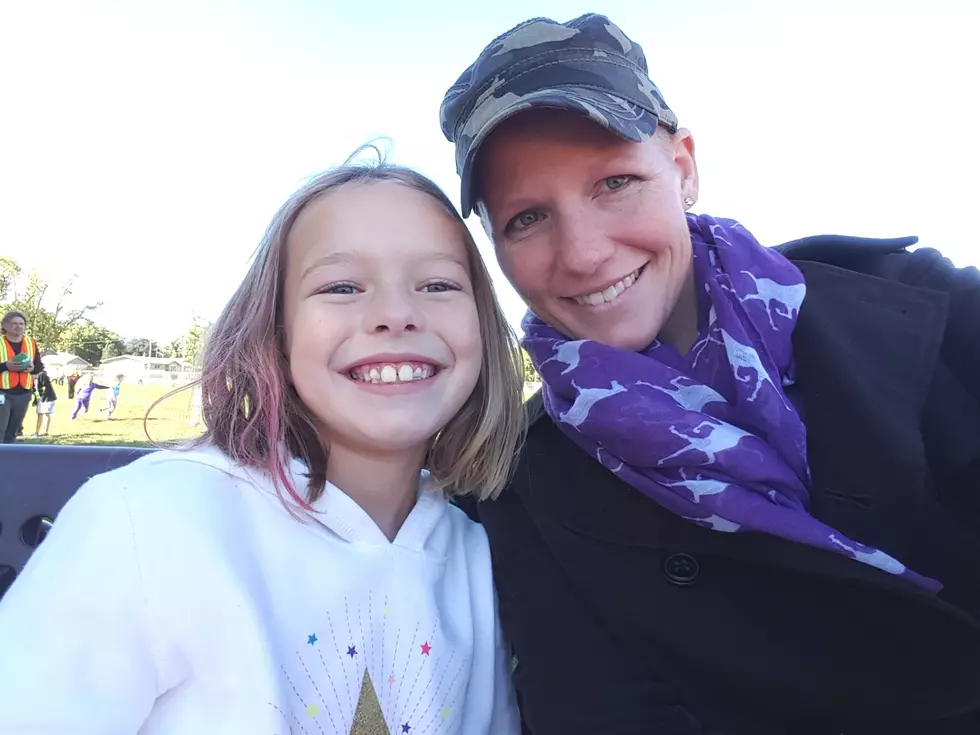 Today My Wife is a Five Year Cancer Survivor
Andy Erickson/Hot 104.7
May 25, 2016, is a watershed day for my family. It was on that day my wife of nine years, Crystal, called me at work in tears and just said, "Can you come get me? It's cancer." To be more specific it was breast cancer. A little growth the size of a single peanut in a shell completely upended our world and changed us both forever.
That day we cried, wondered, feared, prayed, cried some more, and tried to guess what was going to happen all the while reminding each other that we don't really know anything yet. The plans and the doctors came into the picture sometime in the next few days. I don't really remember the timeline of things until treatment actually started. Early on it was a blur making phone calls to our parents, siblings, friends, and also trying to help our very young kids, who were 7, 4, and 3 years old at the time, understand what was going on with mom and why she was crying without trying to scare them.
The next seven months really sucked for Crystal. Surgery to remove both breasts and the lymph nodes and the installation of tissue expanders (pre-breast implants) really smoked her. I recall her sleeping for most of the next month, helping with drains, getting food and water, and getting yelled at because pain medication, we found out, makes her kind of mean. Then came chemotherapy from August up to around Christmas. After that was radiation for about a month. On February 1, 2017, Crystal rang the bell and ended the more active phase of treatment. She is still on medication to help keep the cancer away, but that won't be forever.
It's hard to believe how much has changed. Crystal has grown a lot and helped me grow as well. Just five years after watching her do very little but sleep and take occasional phone calls in our basement recliner, she ran her first 5k in her life this month. I haven't run that far since college. I tried today and only made it 1.25 miles.
I'm so thankful that Crystal's journey went the way it did. She has made it five years so far. Earlier this year a woman I went to high school with lost her long, courageous battle with breast cancer, leaving behind a husband and son. It's not fair. I'm so thankful. She summed up the feeling in her Instagram post today.
FIVE YEARS!!! Five years ago I got that phone call at work and was told you have cancer. I was crying sad tears five years ago and today I'm crying happy tears. So happy to still be here and my kids still have their Mom. I am so thankful to be celebrating my five years of surviving today. Thank you to everyone for your support and prayers the past five years! I'll be running more 5K's this summer for those we lost to cancer who can no longer run.
Crystal Cancer Journey
More From Hot 104.7 - KKLS-FM