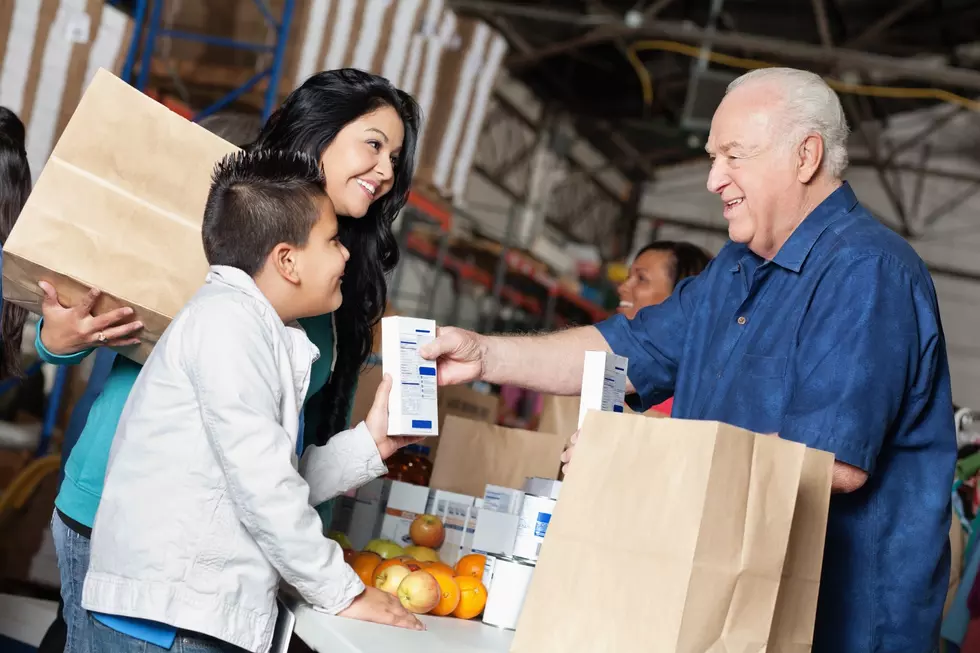 Sioux Falls Food Pantries and Food Programs
Canva
Hard times can hit anyone. A bit of bad luck can snowball and knock your life off kilter. There is no shame in getting a helping hand to whether the thought times and get back on track.
If you find yourself in need of some food assistance, there are several organizations in Sioux Falls, South Dakota that can help with food pantries and giveaways.
(605) 332-2303
Fridays 4:00 pm - 6:00 pm (Cars can start lining up at 3:00 pm)
Anyone 18 years or older
A pre-packaged box of food in a drive-thru style giveaway.
(605) 335-0364
 Drive-through style distribution at various locations throughout the month
No pre-registration, referrals, or I.D. are required to visit a Mobile Food Distribution site. You may receive food from any one site one time each calendar month.
Family Services Center, 900 N. Cliff Ave.
605-332-2331
Monday-Friday from 9:00 a.m. - 11:30 a.m. and 1:00 p.m. - 3:30 p.m.
Offering packaged and canned food, as well as fresh fruit, produce, and meat. Individuals and families visiting the food pantry are asked to provide name, the number of people in the household, and their ages
Salvation Army Worship and Service Center, 800 N. Cliff Ave.
605-332-2331
Food boxes are available for pick-up on the second Thursday of each month. Homebound seniors can also make arrangements to have their food box delivered. For more information or to apply to the Senior Food Commodity Box program, please call 605-332-2331.
5001 E. Madison Street Sioux Falls, SD 57110

(605) 333-0971
Mondays 10:00 am - 12:00 noon (CT)
Four locations in Sioux Falls throughout the month

Guests are able to receive food from Food to You one time per calendar month

1st Thursday: East Side Lutheran 1300 East 10th Street Sioux Falls, SD 57103
2nd Thursday: Messiah New Hope 5001 East Madison Street Sioux Falls, SD 57110
3rd Thursday: Augustana Lutheran 235 North Prairie Avenue Sioux Falls, SD 57104
4th Thursday: Garfield Elementary - Oyate Community Center 2421 West 15th Street Sioux Falls, SD 57104
220 N. Weber Avenue Sioux Falls, SD
Tuesday and Thursday 1:00 pm - 5:00 pm (CT)
For more information and links to other types of assistance available in Sioux Falls visit the 211 Helpline Center, online HERE or call 211.
LOOK: The biggest scams today and how you can protect yourself from them
More From Hot 104.7 - KKLS-FM