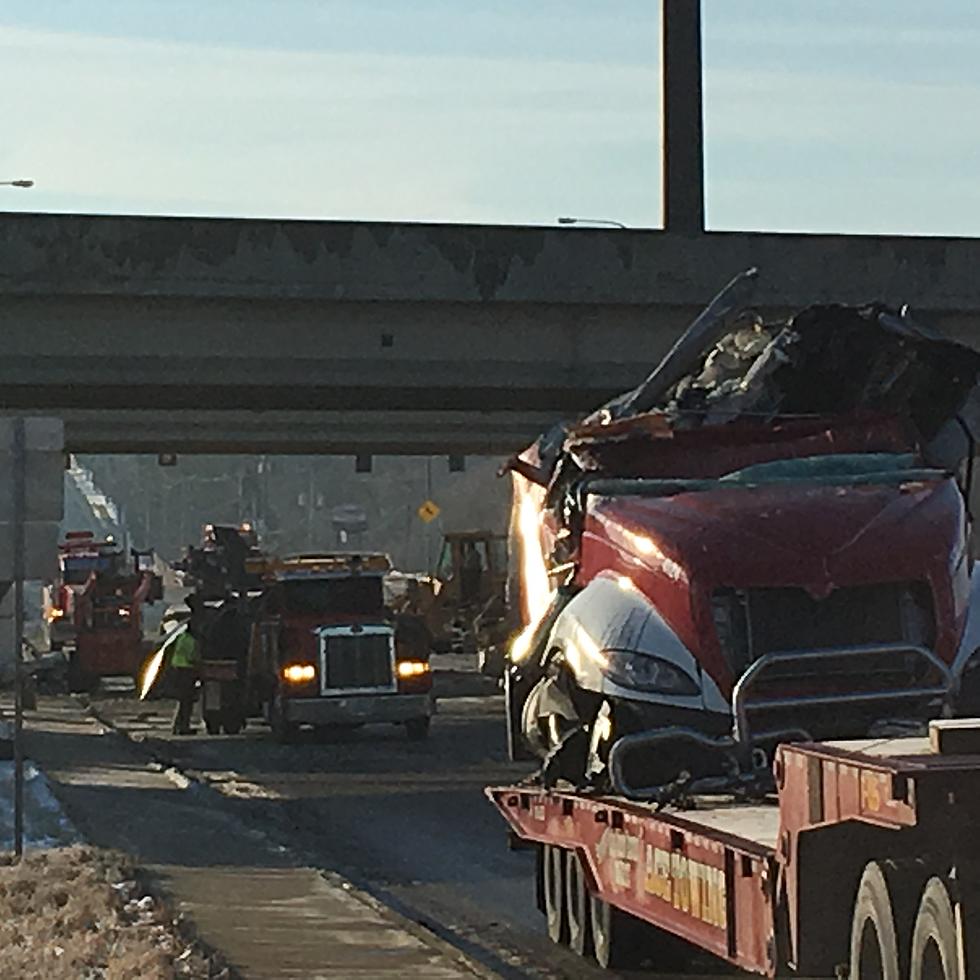 Semi Drives Off I-229 onto Car, One Dead
Rick Knobe/Results Radio
The South Dakota Highway Patrol reports that one person died and another person was injured in a two-vehicle crash early Sunday morning in Sioux Falls.
A 2017 International truck tractor was northbound on Interstate 229 nearing the Minnesota Avenue bridge when the truck tractor went off the roadway, hitting the guard rail. The vehicle fell onto Minnesota Avenue where the tractor hit the front of a southbound 2015 Chrysler 300.
The male driver of the tractor trailer, 43, was pronounced dead at the scene. The 23-year-old female driver of the car sustained minor injuries and was taken to a Sioux Falls hospital.
Portions of I-229 and Minnesota Avenue were closed to traffic for several hours Sunday morning.
Names of the two drivers are not being released as of Sunday morning pending notification of family members. They were the only people involved in the crash.
---
More From Hot 104.7 - KKLS-FM