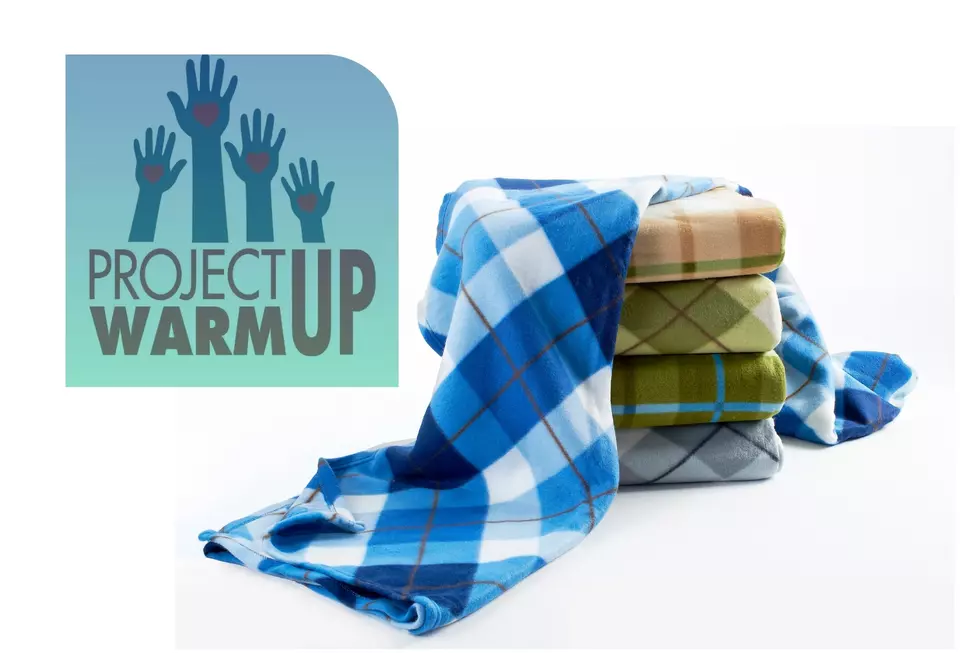 Project Warm-Up Blanket-Making Party is Saturday in Sioux Falls
Project Warm Up 2022/Canva
You are invited to the biggest blanket-making party of the year with Project Warm-Up, Saturday, December 10, 2022, at Sonia Sotomayor Elementary School in Sioux Falls.
"Little did we know back in 2006 (when we hosted our very first event at IPC with just 20 LHS students) that we would be making blankets 17 years later. But here we are…still getting fleecy after all these years," Organizers said in a statement.
Over the years, Project Warm Up has distributed 32,000 new fleece blankets to children and families in need in the Sioux Empire.

The blankets have gone to all the schools in Sioux Falls as well as many other schools in the area.
They also go to Child's Voice, Ronald McDonald Houses, ERFPN Foster Care Clothing Closet, Division of Social Services, Sanford Castle, Avera Children's Hospital, Habitat for Humanity, The Teddy Bear Den, Chemo Comfort Care Bags, Children's Inn, Call for Freedom, St. Francis House, and more.
Making a blanket is easy and requires no sewing. Check out this little tutorial: VIDEO
"Children may be in need due to poverty, homelessness, serious illness, loss of a parent, entering foster care, family crisis, or just need to know that someone cares."
They said that with the RSV going around this year they have been extra busy delivering blankets. 
103 iconic photos that capture 103 years of world history
Stacker
gathered some of the most iconic images from the past 103 years, beginning in 1918 and leading up to 2020 during the COVID-19 pandemic.
More From Hot 104.7 - KKLS-FM