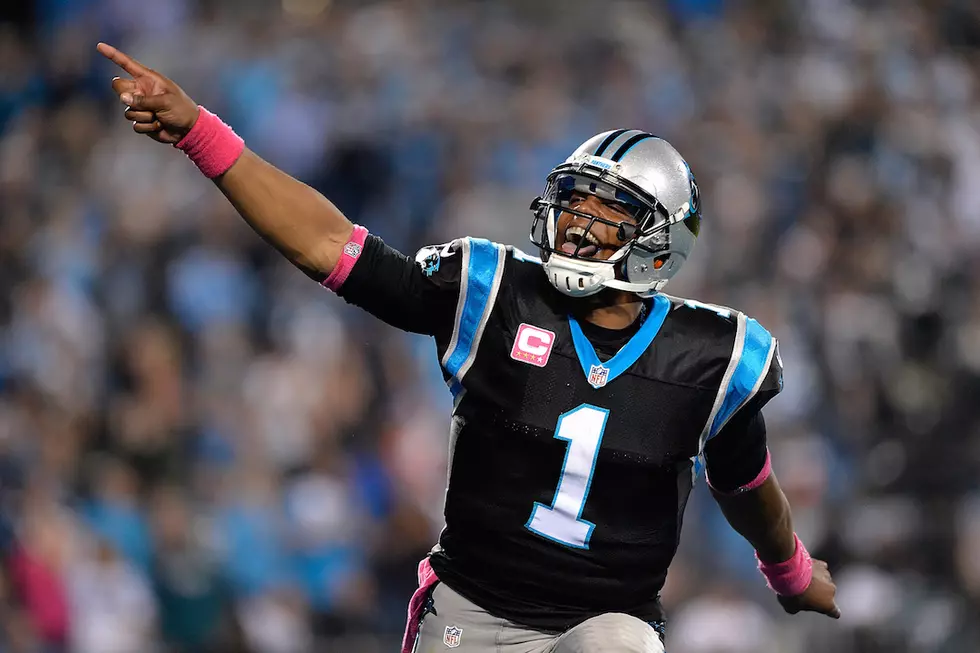 NFL Week 5 Games That Will Be Shown Locally in Sioux Falls
Getty Images
What happens when Minnesota, Chicago, Green Bay, and Denver are not in early game windows? We get to watch some teams we typically don't see.
This week is an unusual one for us in the Sioux Falls market. Denver, who is typically shown on CBS/KELO, is on a bye. Green Bay's game against Dallas is in the late afternoon window on FOX/KTTW and will be shown nationwide. Add in Minnesota playing Chicago on Monday Night Football, and it opens up a choice of games to be shown around here.
So what games will we get this weekend? If you're a fan of the Chargers, Giants, Panthers, or Lions you'll be pretty excited.
The early window games will feature the Chargers/Giants on CBS, and Panthers/Lions on FOX. This essentially takes the two prominent games that the networks have in the early window and brings them to town.
As I always warn, these listings in terms of regional games are always subject to change...this week probably more than any with the games being fairly open.
If you're ever curious about which games will be shown in the area, there are a couple of places you can find listings. First, my personal favorite, NFL distribution maps are put out by the staff at 506Sports. KTTW and KELO-TV also both list the scheduled games on their respective webpages.
Here are the games that will be shown in Sioux Falls for Week 5 of the NFL season.
Thursday Night 7:25: New England @ Tampa Bay (CBS)
Sunday 12:00: L.A. Chargers @ N.Y. Giants (CBS)
Sunday 12:00: Carolina @ Detroit (FOX)
Sunday 3:25: Green Bay @ Dallas (FOX)
Sunday 7:30: Kansas City @ Houston (NBC)
Monday 7:30: Minnesota @ Chicago (ESPN)
More From Hot 104.7 - KKLS-FM