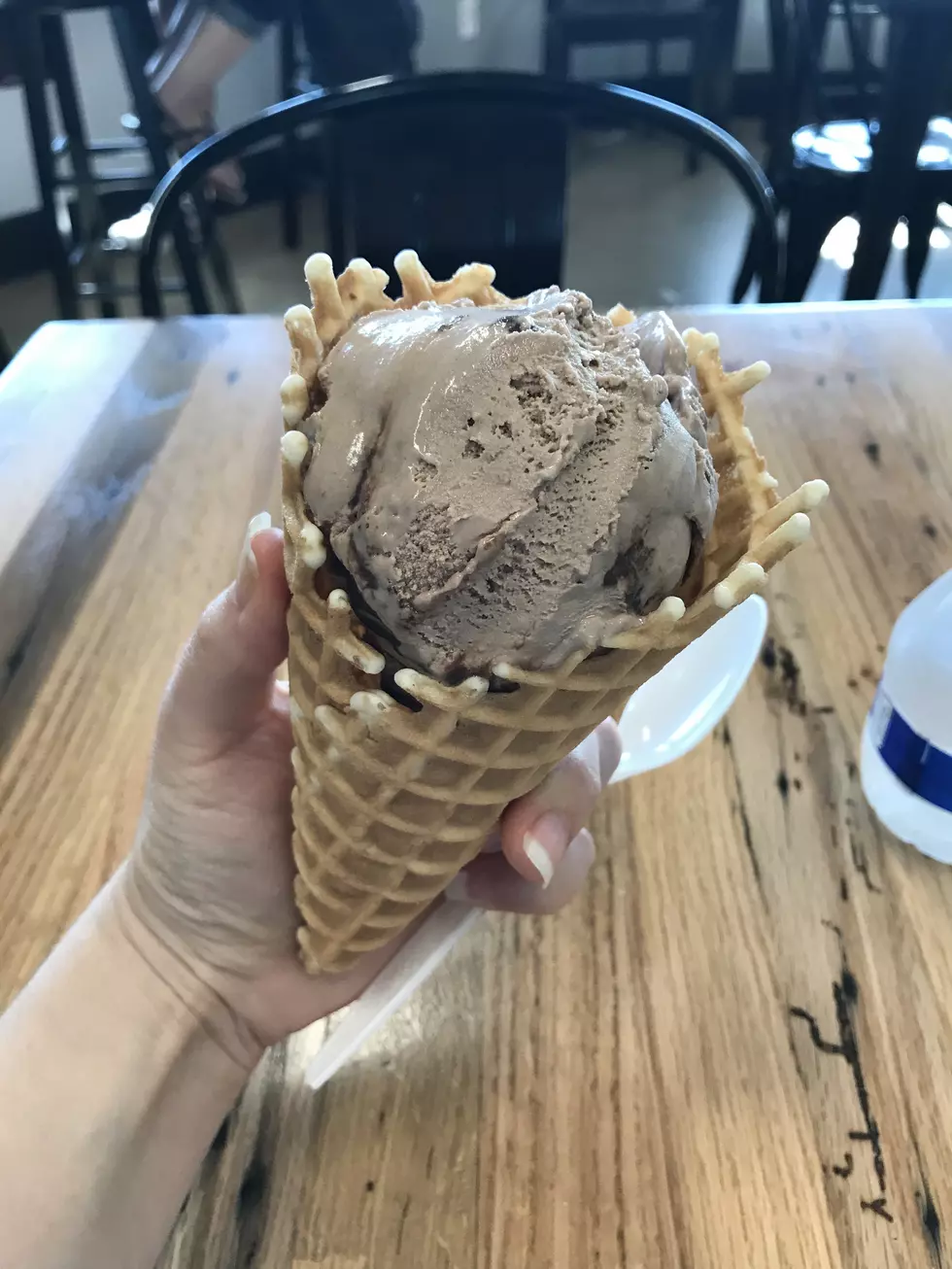 National Ice Cream Day at Stensland Family Farms
Natasha/Hot 104.7
Sunday (July 16) was National Ice Cream Day so I figured there was no better time to try Stensland Family Farms ice cream.
Stensland Family Farms is based out of Larchwood, Iowa and they pride themselves on farm to table dairy products including cheese, milk, and ice cream!
They recently opened a store in Sioux Falls and I had heard nothing but good things. So I had to try it out.
There were so many flavors to choose from! Some had really intriguing names like Heavenly Holstein, which was cookies and cream so it was black and white and a Holstein is a type of cow that is black and white. Clever!
After sampling a few (there are unlimited samples btw) I decided on Conquer Your Craving. It was chocolate ice cream with brownie bites and cookie dough! It was delicious! I opted for a vanilla waffle cone, but I was tempted to go chocolate all the way.
Because I was so indecisive, I thought about getting their four scoop sampler in a waffle bowl or maybe even an ice cream sandwich between two awesome cookies. But I went the more traditional route and got the waffle cone. But hey, there is always next time. And believe me, there will be a next time!
I'm glad I went with the cone though because there was a surprise in the bottom!
My friend asked if they were doing anything special for National Ice Cream Day and they said they were but it was on the down low. It was top secret. I'm guessing some unassuming person won ice cream for life or something, but they wouldn't tell us. And I didn't win. Bummer.
---
More From Hot 104.7 - KKLS-FM