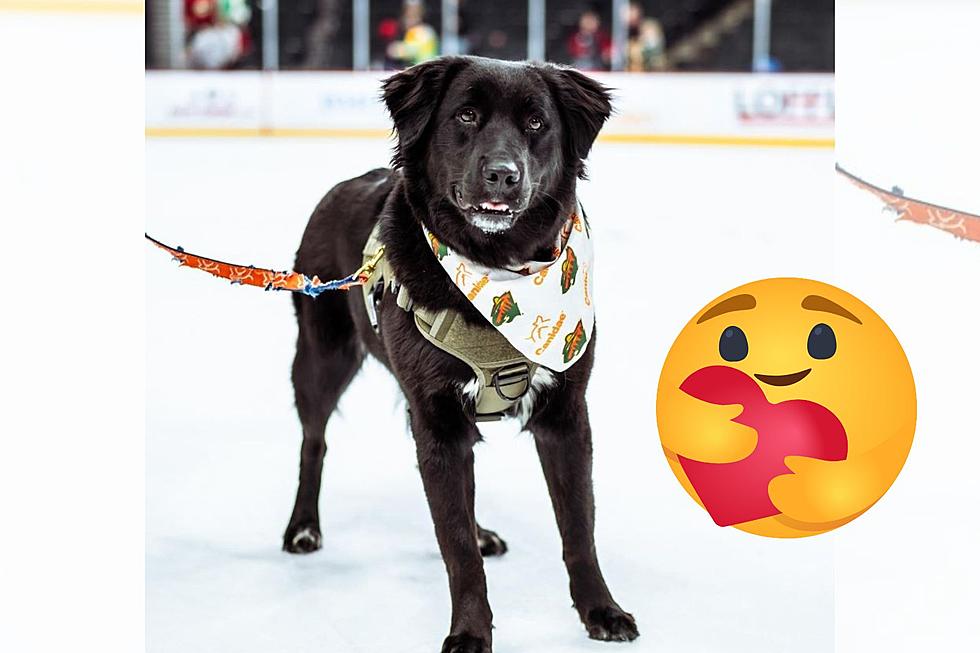 Minnesota Wild is Sending Their Team Puppy to Veteran in Need
MNWildPup via Instagram
Just about a year ago the Minnesota Wild hockey team adopted a team puppy! The cutie's name is Brooksy and he's a lab retriever mix that was adopted from Coco's Heart Dog Rescue in Somerset, Wisconsin. But now the team has had to say goodbye to Brooksy.
Minnesota Wild Team Dogs
The Wild adopts a new dog every year as their 'team dog'! They've been doing this for the past four years now and the goal of the team dog is always to train them to be a service dog for veterans, former police officers, or former firefighters.
This is done through the non-profit organization called Soldier's 6 based in Minnesota.
Soldier's 6 Non-Profit
The non-profit was put together because the founder, Ed, was given a PTSD service dog from California-based Rebuilding Warriors. Ed and his family saw what a positive impact their service dog, Rex, provided that, long story short, they decided to create Soldier's 6 to help Minnesotan veterans, police officers, firefighters, paramedics, 911 dispatchers, and correctional officers in similar situations.
Brooksy's Journey
Brooksy was adopted as the Wild's team puppy at the end of June of 2022 when he was 5 months old. He then went through a year of training and is now in his new home thanks to Soldier's 6 with a veteran named Nick and his family.
It's so cool that the Wild team does this every year. I can't wait to see which dog will be this year's new team dog! I'm sure that will be announced soon.
RANKED: Here Are the 63 Smartest Dog Breeds
Does your loyal pup's breed make the list? Read on to see if you'll be bragging to the neighbors about your dog's intellectual prowess the next time you take your fur baby out for a walk. Don't worry: Even if your dog's breed doesn't land on the list, that doesn't mean he's not a good boy--some traits simply can't be measured.
More From Hot 104.7 - KKLS-FM