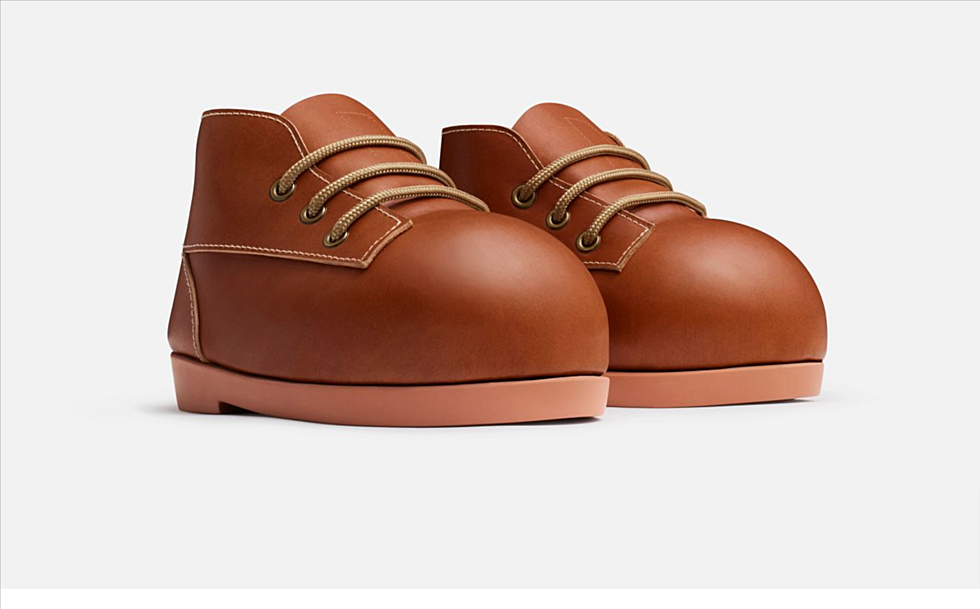 Minnesota Company Let's Super Mario Fans Wear Special Boots
red wing shoes
Video games.  Some people love them, doesn't really matter if you are a kid or an adult, some people just love gaming.  There are even tournaments where you can win some serious money - if you are any good, anyway.  There are some jobs that can earn you some serious money if you want to get into that line of work and program some games.
One of the first video games that I remember was Super Mario Brothers.  And there have been a few versions and spin offs from that game.
Now, you can wear some work boots that actually look like the boots the Mario wears in the video game.
Red Wing Shoes, which has been known for their work boots for years, now has created some work boots that look just like the work boots that Mario wears in the video game.  They really do look kind of cartoonish.  But if you are into that "fun" look, these might be just the boots for you.
Usually work boots just have that one certain look.  These boots will definitely get a second look... like "Are those for real"?  Yes, they actually are. They are made just like any other work boots, just made to look like your favorite video game plumber's boots.
From the Red Wing Shoes website:
It's here, the official boot of Super Mario Bros. Plumbing. Using legacy methods and innovative materials, Red Wing's skilled craftspeople have brought some of the magic of the Mushroom Kingdom to real life. Mario's boots are expertly crafted from Red Wing leather, with a reinforced toe box and rounded heel. Most importantly, the heel pad is made with state-of-the-art mushroom-infused materials celebrating Mario's signature abilities.
I'm not sure that I would wear them.  But if you are a fan... it's almost like you have to.  They are just a great conversation piece that are also functional.  And they even have the Super Mario Brothers label.
Although right now the website says the boots are not for sale... yet.  Stay tuned??
LOOK: See the iconic cars that debuted the year you were born
The 40 Best Cover Songs by Rock Bands
More From Hot 104.7 - KKLS-FM