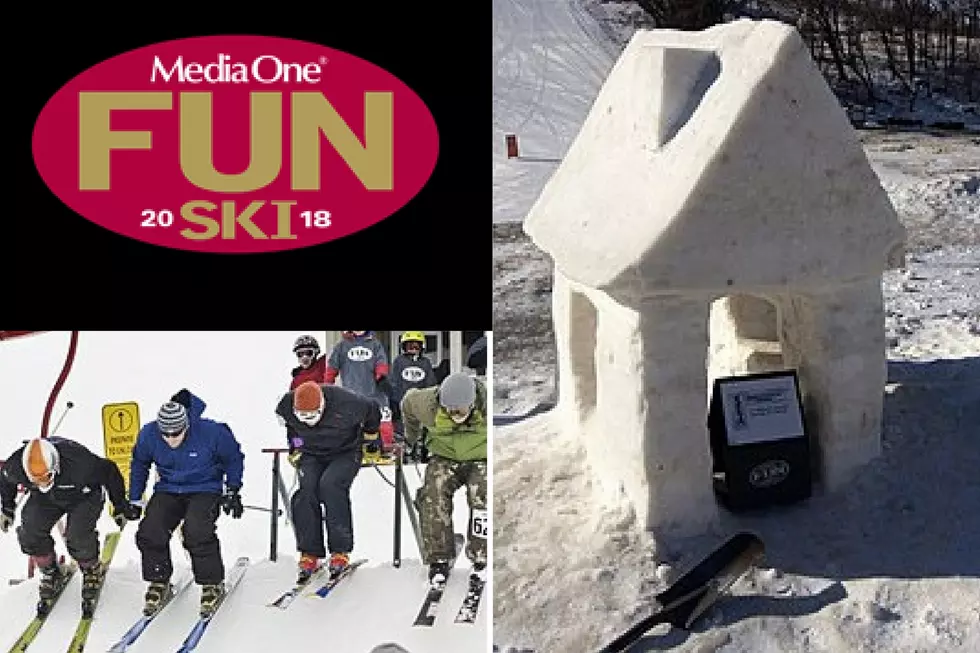 Media One FunSki This Weekend at Great Bear Recreation Park
Media One/Great Bear Recreation Park/Jeff Harkness
It looks like we're going to get a break from the deep freeze just in time for the annual Media One FunSki for the Sioux Falls Children's Inn this weekend. Skiers, snow tubers, snowboarders, and more start hitting the slopes of Great Bear Recreation Park starting this Friday (January 19) around 6:30 PM. The event runs Friday night and starts up again bright and early Saturday morning, (January 20) at The Bear.
KSFY TV is reporting the event has raised more than $830,000 to date for the Sioux Falls Children's Inn, a 24-hour shelter for victims of domestic violence here in the Sioux Empire. According to their website, "Children's Inn provides free services for women, children and men who are victims of family violence, elder abuse, child abuse, neglect or sexual assault. Children's Inn was founded in 1977."
Every year FunSki rolls out a wide variety of events and activities for any skier and snow lover to enjoy.
This year, experience things like; A Snow Sculpture Contest, Rail Jam, Fat Bike Race, Cross Country Ski Race, Frozen Leg Kickball, the Downhill Corporate Cup, Zipfy Sled Races, and much more!
Plus, they'll be live music in the Great Bear Recreation Park Chalet Friday night around 9:15 PM.
Get registration information, along with the times, and a complete list of all the 2018 Media One FunSki activities here.
Source: KSFY TV
---
See Also:
More From Hot 104.7 - KKLS-FM