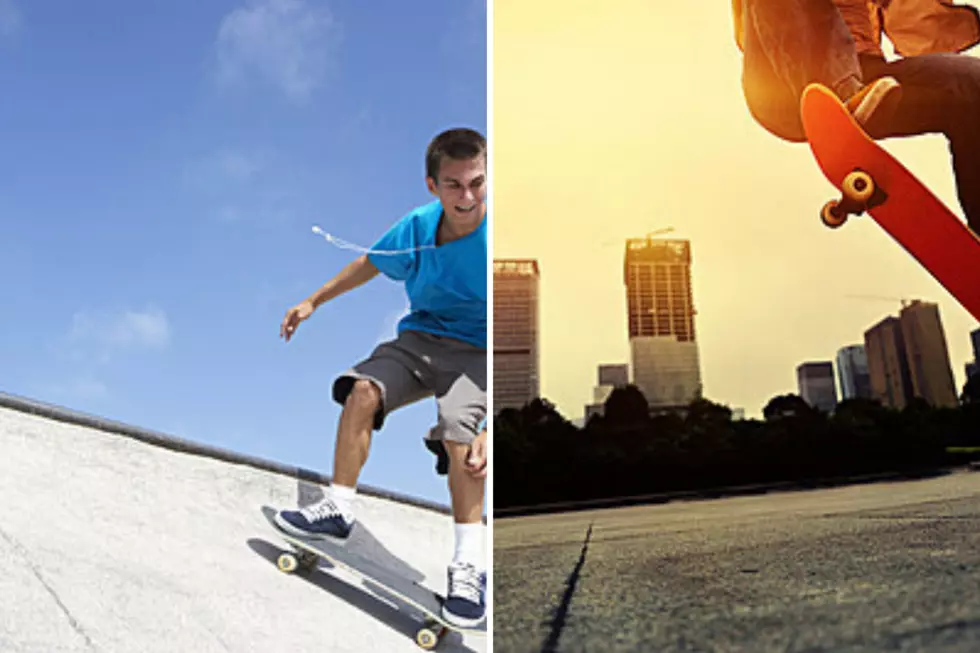 Local Group Wants to Build New Skatepark in Sioux Falls
Stockbroker/iStock
There's two of them already in Sioux Falls, and if a local group has its way, a third could be rolling into town soon.
KDLT TV is reporting that a group called the "Sioux Falls Skatepark Association" is hoping to bring another skatepark to the city in the near future.
As KDLT reports, if the group hopes to make their dream become a reality, they must first raise the roughly 1.5 million dollars needed to build it. That could be as tricky as successfully navigating the park on your board for the first time without wiping out.
Sioux Falls's first skatepark was installed in the late '80s and early '90s and had mobile ramps that could move from park to park. The second skatepark, located at Nelson Park, has been in the Sioux Empire for nearly 17 years.
The proposed new skatepark would be located very close to the one at Nelson Park, on the other side of the Drake Springs Family Aquatic Center.
Walter Portz, president of the Sioux Falls Skatepark Association told KDLT, "Adding a state-of-the-art concrete skatepark would add a lot more space, better, bigger and more obstacles."
The Sioux Falls Skatepark Association is hoping the Sioux Falls Chamber of Commerce might be able to help speed-up their fundraising efforts.
Portz, told KDLT, "They applied back in August for the Community Appeals slot that the Chamber of Commerce does."
The Chamber of Commerce has a history of allowing organizations access to the chamber's membership of businesses in an effort to help try to raise money.
According to KDLT, the Sioux Falls Chamber of Commerce plans to hold a vote on Wednesday (December 11) to see if the skate association gets approved or not.
If the group is green-lighted and the money is raised to build the new park, the Skatepark Association has one goal in mind, to get more and more people here in the Sioux Empire involved in the skating community.
Source: KDLT TV
More From Hot 104.7 - KKLS-FM