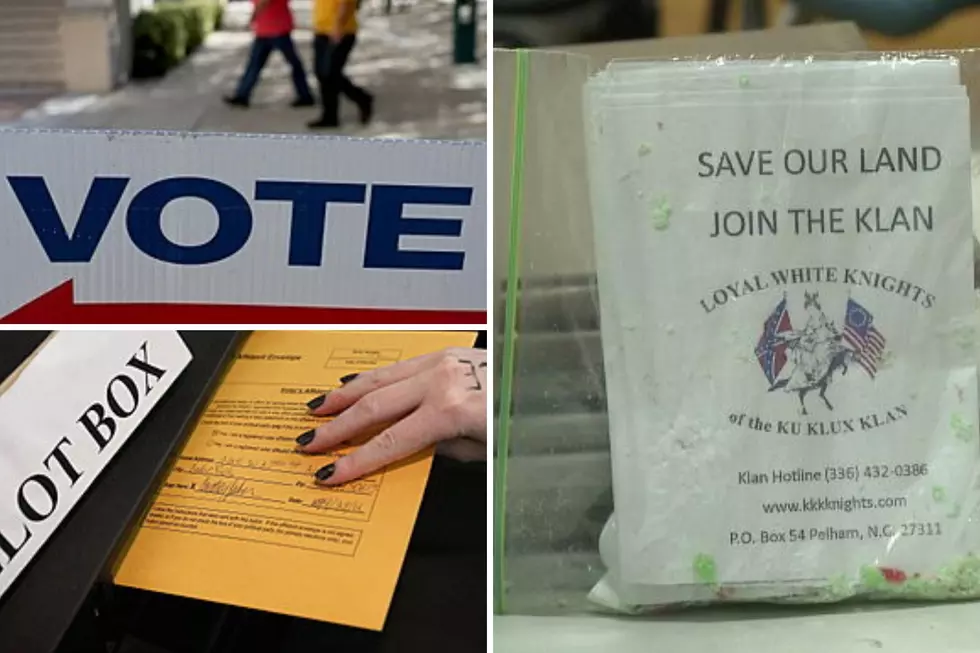 Klu Klux Klan Recruitment Flyers Found outside Sioux Falls Polling Location
Getty Images/KSFY TV (with permission)
Several people voting at Longfellow Elementary on Tuesday, (November 6) were treated to a disturbing sight, as they witnessed Klu Klux Klan flyers laying on the ground outside of the polling place as they went inside to cast their ballot.
KSFY TV is reporting that despite seeing the flyers outside the polling location, no one contacted authorities to have them investigate the situation on election day.
According to KSFY, the KKK flyers found on site at Longfellow were the same style of flyers that were found in a Ziploc bag with a recruitment poster and a piece of candy inside near Tomar Park in Sioux Falls back in August of this year.
In August, the Argus Leader reported that several people had posted on social media finding similar flyers in plastic bags with candy inside placed in driveways and along city streets throughout parts of Sioux Falls.
At that time, flyers were reportedly found in downtown Sioux Falls, as well as the northeastern and southeastern parts of the city.
Source: KSFY TV/Argus Leader
More From Hot 104.7 - KKLS-FM