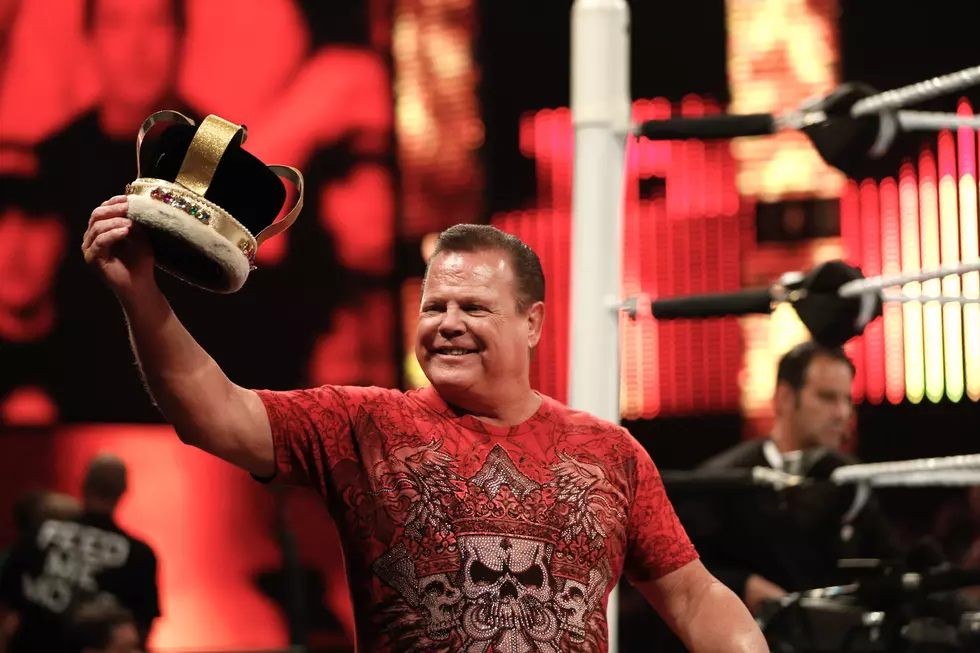 WWE Legend Jerry 'The King' Lawler Suffers Serious Medical Emergency
Getty Images
We hope he recovers.
Multiple media outlets are reporting that WWE Legend Jerry "The King" Lawler suffered a serious medical emergency last weekend.
The 73-year-old wrestling legend reportedly suffered a stroke while in Florida and was rushed to a hospital by friends that he was with.
Lawler did undergo surgery and is now resting in the hospital.
Some reports that I read say that doctors are concerned that "The King" may have suffered brain damage due to the stroke, but it is still too early to tell.
Lawler was moved out of an ICU room and is now in a regular room, but he remains in serious condition. The good news is that he's awake following the surgery.
Here's an update on Lawler's condition, which he shared on Twitter.
If you recall, back in 2012 Jerry Lawler suffered a heart attack on LIVE television while part of the WWE RAW broadcast.
We wish him well and hope for a speedy recovery.
Iconic Pro Wrestling Venues In Louisiana
More From Hot 104.7 - KKLS-FM