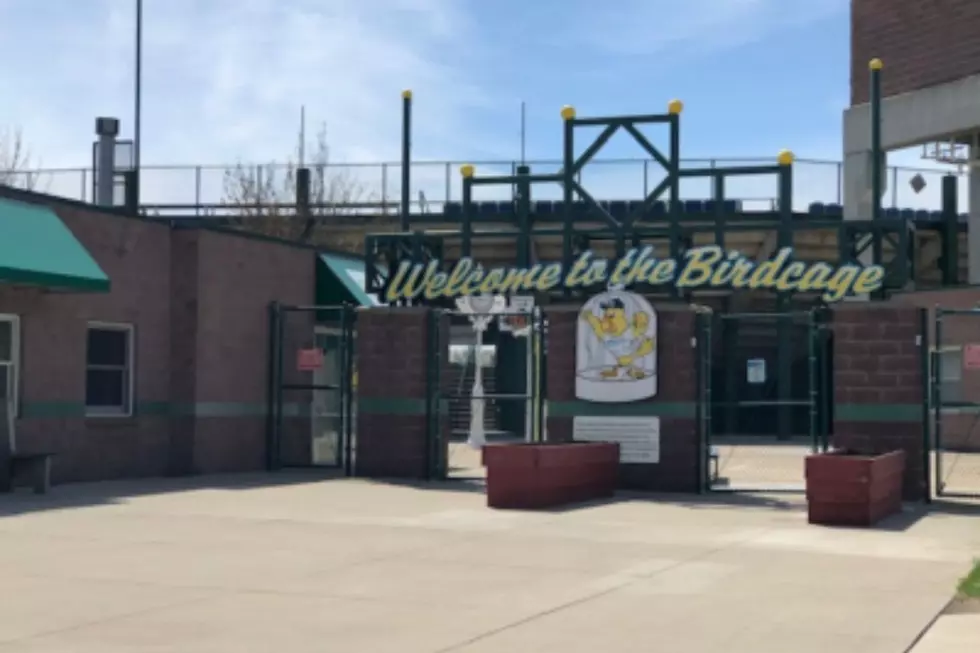 Swing Away! Sioux Falls Canaries Open Season on Thursday
Terry Jacobs TSM
The grass is green again, temperatures continue to rise, and the birds are back in our area chirping away. It's just about time for Sioux Falls Canaries baseball!
Thursday, May 11th is Opening Day for the 2023 Canaries season. Be sure to get out to the Birdcage in Sioux Falls for some great baseball action all throughout the Spring and Summer.
Sioux Falls plays host to the Cleburne Railroaders for a four-game series this Thursday through Sunday at the Birdcage, and it all starts on Thursday.
This Thursday and every Thursday with a home Canaries game, fans can get $1 12-ounce beers thanks to a partnership with Williquors.
Per a release from the Canaries:
We start the season on Thursday, May 11th where you can enjoy $1, 12-ounce beers thanks to WilLiquors!
Then we move to Friday for College Night. Cheer on the Birds as college rivalries are brought to the ultimate test with our in-game races. At the end of the game we will have a firework show for everyone!
Saturday we have Saturday Night Fever, where you can enjoy a 70's themed night! Plus a special appearance from the Premier Playhouse!
Don't forget Sunday is Mother's Day so treat your mom to a nice day at the ballpark! Plus it's 605 Family Sunday, get a discounted ticket if you present a South Dakota ID! AND fun for the whole family with throwing on the field pre-game and running the bases after!!
It sure does sound like a ton of fun and a family friendly event and venue.
For more on the Sioux Falls Canaries, visit them online at SFCanaries.com, or check them out on Twitter @Canaries.
Source: Sioux Falls Canaries
Ten Most Disappointing Minnesota Sports Seasons
The 2021 Minnesota Twins entered the season with high expectations, but unfortunately, they've made the list of most disappointing Minnesota teams of all time.
Disappointment is a common feeling for Minnesota sports fans as the years continue. Following the NBA Championship win for Milwaukee, SportsCenter was quick to point out that Minnesota has the current longest streak of seasons without a championship appearance in the four major sports (MLB/NBA/NFL/NHL). The Minnesota Lynx also chimed in on the stat after claiming four championships since 2011.
The ten teams that are on this list all follow a similar pattern. The year prior was either a great season with a playoff run or one that featured a strong core of players that appeared to have taken the next step. Offseason/preseason expectations were high with even Las Vegas oddsmakers believing in a deep run. Unfortunately, those preseason expectations fell short for the following teams. None of the teams listed below made the playoffs.