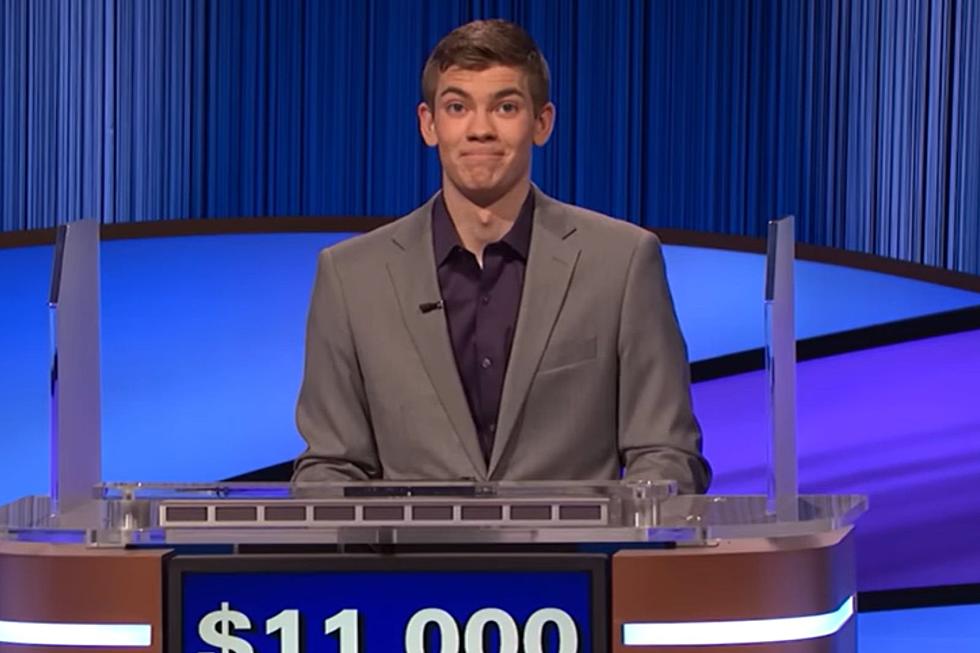 South Dakota High School Student Narrowly Misses 'Jeopardy!' Cut
Jeopardy! (via YouTube)
It was an exciting Friday afternoon for Sioux Falls and Brandon Valley High School. One student had a special opportunity to compete in the Jeopardy! High School Reunion Tournament on national television.
Brandon Valley High School senior Ryan Presler competed with two other contestants for a chance to win $100,000. Was Ryan able to move on to the semi-final round?

Ryan was neck and neck with his two competitors throughout the episode. When it was time for the "Final Jeopardy" question, Ryan was sitting comfortably in second place. The category for "Final Jeopardy" was a question about "The Ancient World." See if you can figure out the answer. Here was the question:
The Ancient writer Galen said books on ships arriving to the city's port were seized, originals kept & copies returned.
This is a tough question, luckily for Ryan, he figured out the question pretty easily. As you can see, the Sioux Falls native knew the answer almost immediately.
With that correct answer from Ryan, he added $9,801 to his already $11,000. His new total? $20,801. Unfortunately, Ryan's competitor Jackson Jones from Vanderbilt University also answered the question correctly. His money wager was just stronger than Ryan's.
Despite the tough loss, Ryan did an amazing job and represented South Dakota well! This national competition show is not easy. Ryan ended his Jeopardy! run in second place.
Ryan, we are all so proud of you! Just wait...the next time you have a chance to be part of Jeopardy! you'll be ready!
13 Times Sioux Falls Made it into a 'Jeopardy!' Question
If the world was divided into
Jeopardy!
and
Wheel of Fortune
people, I would be down for
Jeopardy!
all the way. It's a lot more fun, it makes me feel smart because I can retain lots of trivia, and I am a horrible speller. So
Wheel
is out, no whammies.
Recently I discovered (I mean wasted a lot of time on)
a website
that is an archive of clues that have been on
Jeopardy!
.
While digging around the archive, I wanted to find out how often Sioux Falls came up in a question (Answer) on the show. Since 1990
Sioux Falls
has been part of a question or an answer 13 times.
Best Bars in Sioux Falls
There is always something different to try when you visit a local
Sioux Falls
bar or brewery. There could be a specialty drink at one bar and a new beer recipe at the next. It's kind of like a smorgasbord of drinks to taste test. The only problem is deciding which bars are the best bars in Sioux Falls to explore with your family or friends?
This is a difficult decision just because there are so many great local options. Luckily, our friends at
Yelp
identified the top ten bars in Sioux Falls thanks to numerous reviews on each establishment.
The next time it's your turn to select a bar for a night out on the town, be sure to visit one of these ten bars highly reviewed by
Yelp
.
More From Hot 104.7 - KKLS-FM