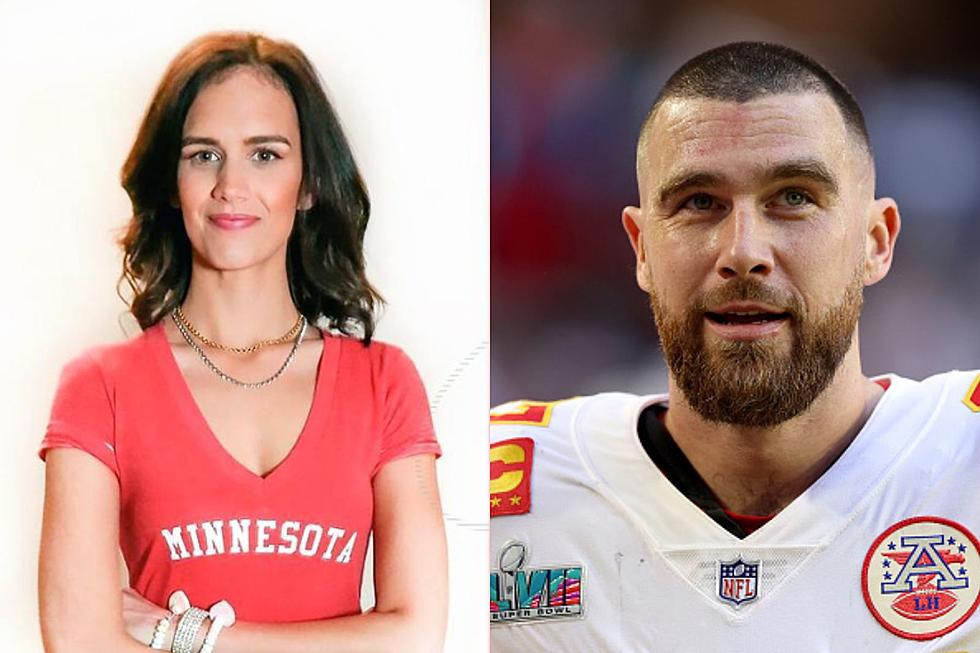 Remember A Minnesota Girl Who Competed For This Athlete's Heart?
@catchingkelce (via Instagram), Getty Images, Canva
Reality dating shows seem to have the same storyline. A single guy or girl who is looking for love gets to pick just one person to run off into the sunset with...for about a couple of months or so. However, in 2016, there was actually a reality dating show with a twist: 50 women from each state competing to win a football star's heart.
The E! Network created the 2016 dating competition show Catching Kelce, which featured now two-time Super Bowl champion Travis Kelce. Travis was single and ready to mingle with 50 different women from different states across the country, including a Minnesota native.
Apparently, there were too many women for the E! Network to feature. I couldn't find the lucky gal who represented the state of South Dakota. But I did come across a comedian from White Bear Lake, Minnesota. Her name is Anika Reitman. At the time when the show aired, Anika was 25 years old and she was just looking for someone to laugh with.
On the Instagram show page for Catching Kelce, Anika was featured as one of Travis Kelce's "Top 20 Women." I guess at one point she dated Fabio, the Italian model, actor, and spokesman. This was actually true!
According to an article from the E! Network, Anika was one of the top 12 women still in the running (no pun intended) for the Kansas City Chief player's heart. Around this time was when Travis learned that Anika did have a relationship with Fabio. This is what Anika told another competitor. It actually turned into an argument on the show:
"He approached me when I was working out at the gym," she told Mississippi contestant V Rich on the car ride back the mansion. But when V implied that he was her sugar daddy, the two became involved in a heated argument that eventually forced Travis to play mediator.
So what happened to Anika? Well, she did not win the tight end's heart. But she is still working as a comedian and is pretty active on Instagram.
As for Travis Kelce, he was in a relationship with Kentucky native Maya Benberry, who was the winner of Catching Kelce. They dated for about eight months after the show. Travis is currently single after being in a long-term relationship with a woman outside of Catching Kelce. He also recently hosted Saturday Night Live and actually made a joke about his dating show.
10 Smallest Towns In Minnesota 2022
Minnesota is the Land Of 10,000 Lakes and 853 towns. Even if you know the state well I'll bet you haven't even heard of Minnesota's 10 smallest towns.
Inside Minnesota's Largest Candy Store
I had been to Minnesota's Largest Candy Store once before, but they did some pretty cool things since the last time I was there. They added a bunch of superheroes, Star Wars stuff, and a candy band.
According to their
Facebook page
, Jim's Apple Farm is actually how the now huge candy store got its start. It is located in Jordan, MN and you can't miss it. It is a huge yellow building.
Even though candy is mentioned in the name, they have a little bit of everything. They have fresh baked pies and cookies and fudge. We walked in and it smelled amazing!
They also have the largest selection of sodas! Then there is chocolate and taffy and gummies and chips and puzzles and games. So much stuff!
They even have a Zoltar machine like in the movie, Big. I had to check that out. He told me the only helping hand is at the end of my arm. Gee, thanks Zoltar.
There were even crickets and worms! Not gummy worms, but actual worms.
They also have candy from all over the world!
The store is seasonal, however. November is their last month of operation for the season.