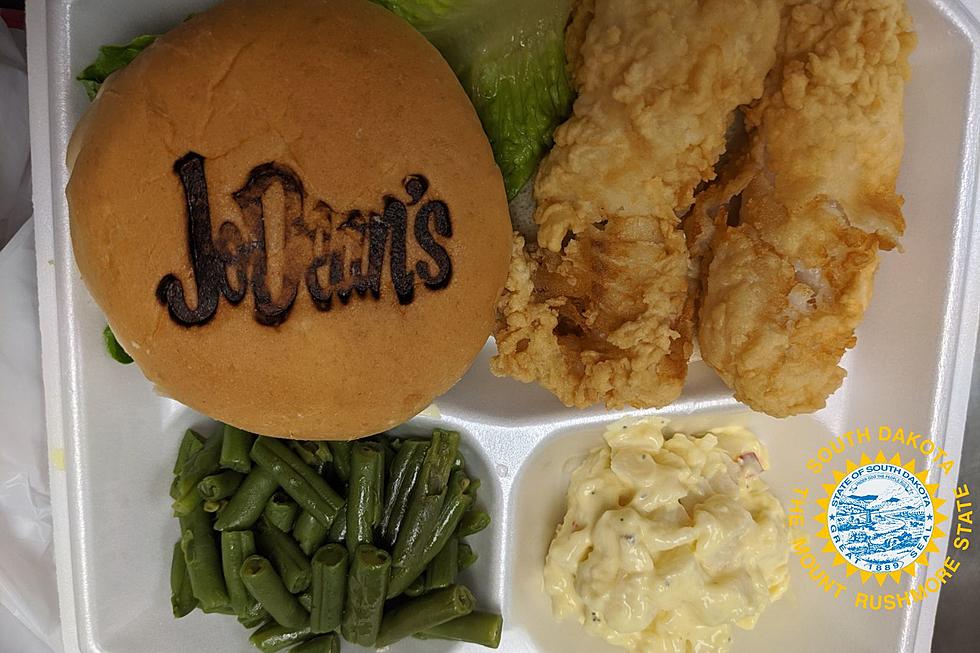 Cherished South Dakota Restaurant To Close After Over 50 Years
JoDean's (via Facebook), Canva
It's always tough and bittersweet to see local establishments close their doors, especially when they have been part of the community for half of a century.
A beloved restaurant in Yankton, South Dakota has announced its sudden closure along with the last day of operating hours. Needless to say, the Yankton community and loyal patrons are shocked.
JoDean's Famous Steak & Buffet in Yankton announced its surprising closure on its Facebook page.  According to the posts, the staff at JoDean's Famous Steak & Buffet wanted to set the record straight about its business. They did confirm the sad news and the closing date. JoDean's Famous Steak & Buffet will be officially closing its doors after Wednesday, May 31st.
Customers of JoDean's Famous Steak & Buffet should also know that there is a possibility this establishment can close sooner than Wednesday.
Facebook followers of JoDean's Famous Steak & Buffet have all expressed their sympathies and fond memories of the local restaurant.
A true staple of Yankton's economy. Sorry to see it shutter the doors, but Jack, you deserve to enjoy your time on your terms. JoDean's will be missed, not only for the wonderful food, but the tremendous service. Yankton needs a few more places to eat, but those places need help, which is hard to come by these days.
The atmosphere alone was always worth the drive! Excellent food and service! Will be missed terribly!! 
I miss the all-you-can-eat crab leg buffet so much. Thanks for providing me with some great memories and great food over the years. 
JoDean's Famous Steak & Buffet was known for its tasty Sunday Brunch and 50-foot buffet...woah! This restaurant will be missed!
Dives Worth a Drive in South Dakota, Iowa and Minnesota
Almost every small South Dakota town has a watering hole. It's where the locals go to kick back a few brews and engage in conversation.
Some of these establishments are located in
buildings almost as old
as the town itself. There might be a fresh coat of paint on the walls or new vinyl on the booth seats, but the ambiance is still reminiscent of a good ol' dive.
If you think a "dive" is all about the sketchy clientele, the smell of the Devil's lettuce, and stale
Grain Belt
, you'd be wrong. Not
every
dive has a bad reputation.
What makes a dive, a dive?
A dive has character. Neon beer signs and local memorabilia adorn the walls.
You might find a pool table, dart board, and a few video lottery machines.
The bartender knows the regulars by name and they know what you drink.
Some dives don't even serve food except for bags of chips and pickled eggs that sit in a jar of brine on the bar.
Dives aren't fancy. You might see 70's-style wood panels on the walls and wobbly tables leveled with a folded napkin.
Finally, the bathrooms. The bathrooms in dives are in a class by themselves and could be a whole topic on its own.
There are several small-town dives in our area with friendly faces, cheap booze with a burn, and even really good food! We use the term "dive" in the most affectionate way.
Here are some of the best and why you should go there.
10 Smallest Towns in South Dakota
South Dakota is loaded with small towns in every corner of the state. But where are the smallest towns in the
Mount Rushmore
state? According to the latest census data, here are the ten smallest towns in all of South Dakota.
More From Hot 104.7 - KKLS-FM