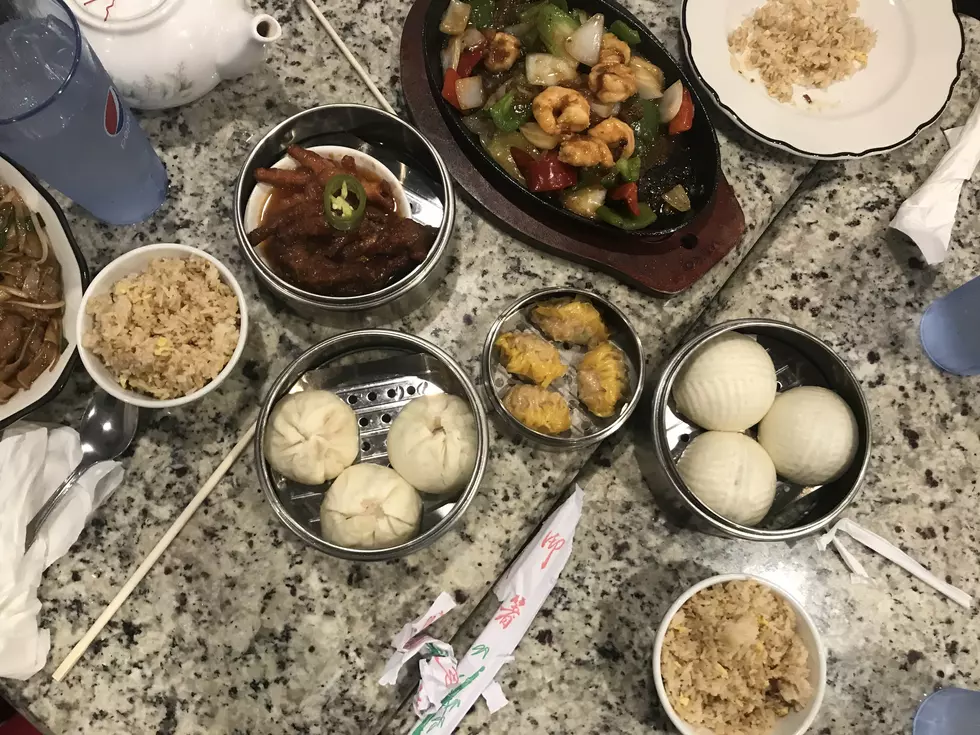 I Tried Chicken Feet At Yummy House
Natasha-TSM
Yummy House is a Cantonese, Chinese, and Dim Sum restaurant that recently opened here in Sioux Falls. It's located at 1602 S Sycamore Avenue. 
I had never had Dim Sum before, but a couple of friends of mine have and they wanted to try this new place in town. It was actually really nice having people with us that have tried some of these things before. They were our guides through Dim Sum. However, our server was also very patient with us and explained a lot. She also wasn't afraid to tell us straight up if something was good or not. She was the best.
For those of you that don't know what Dim sum is, Spruce Eats defines it as, "Dim sum is a Cantonese style of steamed dumpling prepared in small, almost bite-sized portions. The typical dim sum menu will include various types of steamed buns, rice noodle rolls, and dumplings, all of which will include a range of fillings and ingredients from pork to prawns and chicken to vegetables."
Yummy House had a Dim Sum menu but also had a more classic menu with Asian favorites like fried rice, chicken and vegetables, or broccoli beef. Both menus are pretty expansive. There is a lot to choose from and you definitely won't leave hungry.
The group I was with were mostly adventurous eaters so we tried a few 'interesting' things like chicken feet! Our server was so proud of us for trying them that they were on the house. Unfortunately, none of us liked them. I was expecting a crunchy skin, but it was kind of mushy. No thanks. But, hey, we can say we tried!
Everything else, I really enjoyed it though! My favorite was probably the Walnut Steamed Buns. So good. Just a hint of sweetness.
We each ordered different things and then shared among the table. It was quite a spread and I had some to take home as well.
Overall, it was a very fun experience. Highly recommend.
Here is a tip though, some of the steamed buns are only offered on certain days of the week and they only make so many each day so if you want to make sure you get to try all your favorites, you may want to go earlier in the day for lunch instead of waiting until dinner. There were a few things we wanted to try, but they were out. I guess we will have to go back!
Yummy House
Enter your number to get our free mobile app
Art Alley 2020
More From Hot 104.7 - KKLS-FM