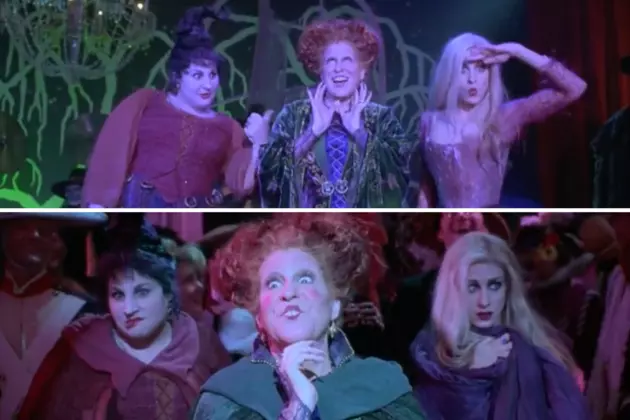 Legion Mixes via YouTube
I know, I know, nobody wants to admit that Summer is coming to a close, but we better just suck it up and deal with it. One way I deal with it, is to remember how much I love Halloween! I look for the silver linings!
A couple friends and I went as The Sanderson Sisters from Hocus Pocus last year and decided we are gonna do it again! We had a lot of fun and it was a big hit! We even had a routine to "I Put A Spell on You" from the movie.
(Just FYI, we are available for parties.Taking bookings now.)
Plus, this year marks the 25th anniversary of the movie! So it makes even more sense to be The Sanderson Sisters again!
To celebrate it's 25th year of being awesome, Target will have a special blu-ray edition complete with Gallery Book. There is also a version that comes in a case that looks like Winifred's spell book! The special editions will be available September 4.
Funko Pop is also doing a special set of POP Vinyl figurines! These will be sold exclusively at Spirit Halloween.
Freeform
is also getting in the Halloween holiday spirit by extending their 13 Days of Halloween to 31 Days! And it will kick off with a 
Hocus Pocus 25th Anniversary Extravaganza.
---
More From Hot 104.7 - KKLS-FM