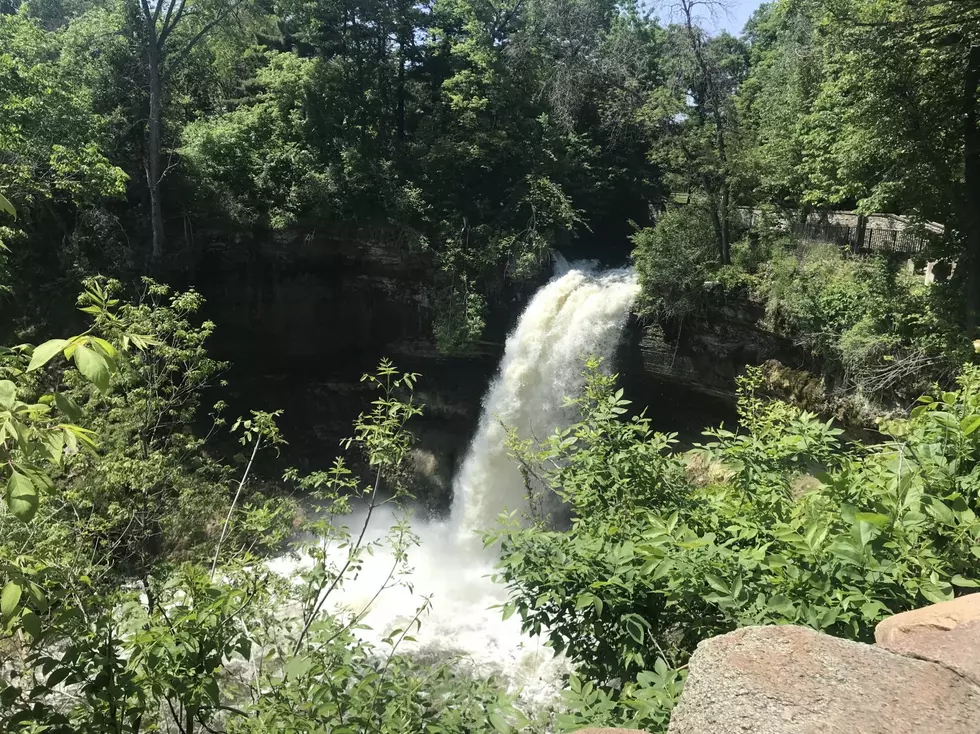 Exploring Minnehaha Falls
Natasha-TSM
You guys, I went outside.
Who knew in the middle of South Minneapolis there was such a beautiful park?
Minnehaha Regional Park is located in the Hiawatha neighborhood and is home to limestone bluffs, river overlooks, and of course the 53-foot waterfall.
Unlike Sioux Falls' Falls Park, there is one big waterfall instead of a spread out cascade of falls.
I just thought it was interesting that Sioux Falls in Minnehaha County has a waterfall and in Minneapolis, there is  Minnehaha Falls. Then when I researched the word Minnehaha, it all made sense. According to the Minneapolis Parks and Rec website, "The name Minnehaha comes from words in the Dakota language that mean waterfall."
The park even features a sculpture of those two characters. Unfortunately, I somehow missed the sculpture while I was there. I guess I'll have to go back.
Note that before I mentioned the park is in the Hiawatha neighborhood! It's all making so much sense now!
Minnehaha Falls is one of the oldest parks in the country. The park was purchased by the state of Minnesota in 1889. At the time, only New York had a state park. The city of Minneapolis has managed the park ever since.
The park also features a bandstand, bike path, disc golf, picnic area, playground, wading pool, and many walking paths. There is even a restaurant, Sea Salt Eatery. Unfortunately, due to the Pandemic, some of these amenities were closed.
Exploring Minnehaha Falls
Enter your number to get our free mobile app
More From Hot 104.7 - KKLS-FM